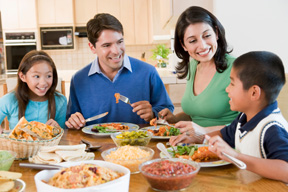 (NewsUSA) – Watch out olive oil, chefs of all varieties have a new oil option under their apron that's as pleasing to people's health as it is to their taste buds — avocado oil.
"My favorite at the moment is that wonderful New Zealand invention, avocado oil. It has a delectable bright green color and a delicious avocado flavor and is incredibly good for your health," says Ray McVinne, a celebrity chef and author.
Avocado oil packs a Superman-like punch with nearly 20 vitamins and minerals. Plus, it can be infused with other savory flavors like Lemon and Rosemary to add real variety to your meals.
Avocado oil is a rich source of antioxidants, folate, fiber and vitamins E and C. Avocados are virtually the only fruit with monounsaturated fats, which are the good fats recommended by the American Heart Association. Recent studies from the Nutrition Institute uncovered even more health benefits in avocado oil.
An extra-virgin avocado oil from a New Zealand company called Olivado was found to be the best source of a much sought-after vitamin-like substance, CoQ10. Olivado avocado oil contains more CoQ10, also called "ubiquinone," than anything, even meat.
Other international chefs, like Peter Gordon and Jamie Oliver, call avocado oil the next big ingredient. Experiment with it at home using this recipe from www.Olivado.com:
Butterflied Leg of Lamb
125 grams almonds (roasted, chopped)
3 cloves garlic (peeled)
1 teaspoons paprika
2 tablespoons cumin and coriander seeds (roasted)
1/2 teaspoon chopped dried chilli
1/2 tablespoon brown sugar
1/2 cup Olivado Extra Virgin Avocado Oil
Grated rind/juice of one lemon
Combine the first seven ingredients in food processor till texture is even, fairly fine. Add avocado oil, lemon rind and juice. Evenly rub the mixture over both sides of the prepared leg, then roast (don't sear the lamb prior to cooking).
Place the rubbed leg cut side up, on a rack over a roasting tray. Fan-bake in pre-heated oven at 190 degrees C for 15 minutes. Turn lamb over, continue to roast for another 15-20 minutes or till cooked to your liking. Rest in a warm place for 10-15 minutes before carving.
This article is copyright free. You are free to use it on a blog, website, in a newspaper, or newsletter.
To re-post this, copy the content above, or HTML on the right, and paste onto your site.