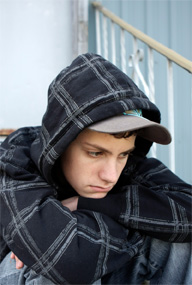 NewsUSA) – A newly released study, "America After 3PM", finds that more than a quarter of America's schoolchildren are on their own in the afternoons.

According to a national survey of nearly 30,000 households conducted for the Afterschool Alliance and sponsored by the JCPenney Afterschool Fund, the number of children left alone after school has risen to 15.1 million, 800,000 more than were left alone in 2004.

It goes without saying that children benefit from supervision and educational activities after school, while parents are still at work. In the United States, 8.4 million children now participate in afterschool programs, which have grown in popularity over the last five years. The parents of 18 million more children say they would enroll their kids in afterschool programs, if programs were available.

"We have increased the number of children in afterschool programs over the last five years, but not enough to keep up with demand," said Afterschool Alliance Executive Director Jodi Grant. "Today, too many parents are unable to enroll their kids because afterschool programs are not available, transportation is unworkable or they can't afford the fees. We need to make quality afterschool programs available to all children who need them."

The Afterschool Alliance and the JCPenney Afterschool Fund are working to support afterschool programs. For example, JCPenney conducts Round-Up fundraising events that allow customers to "round-up" their store purchases to the nearest whole dollar, with 100 percent of the difference benefitting their local community afterschool program. Proceeds in 2009 are expected to raise $4 million, helping the JCPenney Afterschool Fund provide children with life-enriching opportunities that foster their academic, physical and social development.

For more information, visit www.afterschoolalliance.org.