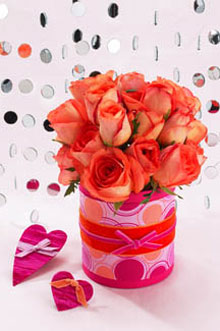 NewsUSA) – Hosting a bridal shower? Make it special for the bride and add personal touches for an affordable, yet spectacular soiree. Here are a few tips.

* It's all about the bride. Take into consideration the bride's personality and style. Is she a romantic? Use floral accents, lace and ribbon for a vintage-style shower. Is she a modern fashionista? Create your own feminine and flirty heart-shaped place cards or invitations.

* Save money by requesting that fellow bridesmaids pitch in for food, floral arrangements and parting gifts.

* Use materials you have around the house to create one-of-a-kind decorations. For instance, a glass cylinder can be transformed into a colorful and unique centerpiece with just a little fabric and ribbon adhered with Perfect Glue 1, which works on a variety of surfaces.

For tips and project instructions, visit www.perfectglue.com. Perfect Glue, which can be found at craft and home improvement stores, can be used for a variety of projects and home repairs.