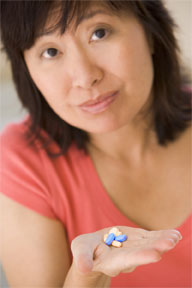 NewsUSA) – Americans have gotten used to comparison shopping online. No longer checking flyers or driving between stores, today's comparison shoppers frequent Web sites that do the legwork.

For example, vacationers consult sites like Travelocity and Orbitz to find the best deals on flights, vehicle rentals and vacation packages. Students use Bookfinder.com to find retailers offering better deals on text books.

It's not surprising, then, that a new Web site now allows users to compare prices on prescription drugs. The Web site, BidRx.com, shows users what pharmacies around the United States charge for the same prescription. Patients can then use that information when choosing a local pharmacy. Even better, users can mail-order prescriptions from anywhere in the United States, and BidRx notes when pharmacies offer free shipping.

"There are significant savings to be made in the procurement of prescription drugs," said Tom Kellenberger, vice president of BidRx, LLC. "We think open competition is the best way to bring down costs and raise service levels."

With money tight, many Americans stand to benefit from saving even a few dollars on their prescriptions. Using BidRx can help most Americans, including seniors on limited incomes, to cut their prescription costs. The site also tells users about similar drug options that fulfill the same function as their current medications, but at a lower price.

"My mother's on a fixed income," says Jane Keller of Alexandria, Va. "I was pleasantly surprised when I realized that I could save over $10 on the price of one prescription."

The Web site aids small pharmacies, too — an independent business in a small town could potentially reach millions of customers located throughout the United States, should their prices prove competitive.

BidRx.com wants to create an open and more competitive market for prescription medications. Users can self-register at www.BidRx.com, insert referral code M4E013 and let BidRx.com do the legwork.
This article is copyright free. You are free to use it on a blog, website, in a newspaper, or newsletter.
To re-post this, copy the content above, or HTML on the right, and paste onto your site.