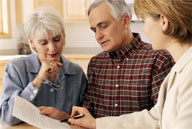 NewsUSA) – You box toys and shoes for disadvantaged children, collect canned goods and donate to your favorite charity every year — but have you considered leaving a permanent legacy to help support your cause?

Bequeathing money to a charity in your will is one of the best ways to act as a philanthropist through your lifetime and beyond. Many charities rely on legacies to run their programs — some receive as much as 40 percent of their income from bequests.

There are many ways to leave a bequest to the charity or charities of your choice. You can donate all or part of your retirement plan, IRA, 401k, life insurance plan, stock portfolio or estate.

You can even ask a charity to put your money towards a specific cause or program. For example, those bequeathing funds to Running Strong for American Indian Youth (www.indianyouth.org), a nonprofit organization that helps American Indians meet their immediate survival needs while creating programs that promote self-sufficiency and self-esteem, can ask that their money support Running Strong's community garden program or youth programs.

If you do not specify how you want your money to be used, the charity will most likely add the money to their endowment, where it can be used to support any number of worthy causes.

Many charities offer legacy programs to help potential benefactors give. Americans Helping Americans (www.helpingamericans.org), a nonprofit that helps improve the lives of impoverished people living in Appalachia, created its Americans Helping Americans Legacy Society to recognize those who wish to include the charity in their will.

More than 80 percent of Americans give to charities. But a 2007 survey conducted by Indiana University's Center on Philanthropy found that only 8 percent of all Americans include legacies in their wills. Considering 2009's rocky economy, that percentage has surely dropped.

Many Americans worry that, by leaving a charitable bequest, they may put their heirs at a disadvantage. But leaving a legacy in your will could reduce the estate taxes that the will's other beneficiaries need to pay. Gifts given to Running Strong and Americans Helping Americans, for example, are free of federal estate taxes, as well as inheritance taxes in most states.

For more information, visit www.indianyouth.org or www.helpingamericans.org.
This article is copyright free. You are free to use it on a blog, website, in a newspaper, or newsletter.
To re-post this, copy the content above, or HTML on the right, and paste onto your site.