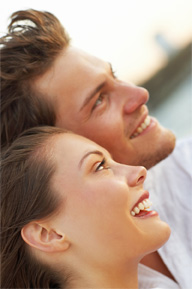 NewsUSA) – When it comes to health, women should consider the significance of sexual health on their overall well-being.

When leading sexual wellness experts attended a satellite symposium of the American Society for Reproductive Medicine (ASRM) Annual Conference in San Francisco, they agreed that better intimacy can lead to better relationships and, ultimately, better overall well-being.

Dr. Pepper Schwartz, professor of sociology at the University of Washington, spoke at the conference. She noted that couples with strong communication skills, a component of a healthy sex life, report more relationship satisfaction. Also, because women often feel reluctant to discuss sexual dissatisfaction, improving a woman's intimate life can benefit both partners.

"The benefits of greater sexual satisfaction go beyond the bedroom — better intimacy means better relationships and overall better health and well-being," said Dr. Schwartz. "When a woman makes her own satisfaction a priority, it benefits both her and her partner. What is better for her is better for them as a couple."

And a recent survey conducted by Kelton Research shows that consumers agree with the experts, as 96 percent of committed Americans report they understand the impact their level of intimate satisfaction has on their overall relationship satisfaction.

A new intimacy enhancement product from a familiar brand is helping women take their intimacy to the next level. K-Y Brand, known for its personal lubricant products, has introduced a new product called INTENSE, a topical female arousal gel scientifically proven to enhance a woman's intimate satisfaction.

K-Y Brand INTENSE does not contain hormones, allergens or parabens. In consumer studies, 75 percent of women experienced heightened arousal and sensitivity where it counts the most. Of those women, 90 percent reported that K-Y Brand INTENSE bettered the overall intimate experience with their partner.

"As the topic of sexual health becomes more prevalent in the media and with consumers, now, more than ever, women should recognize the benefits of intimate satisfaction, said Dr. Schwartz. "Research shows that satisfaction with your intimate relationship has a positive effect on partners' overall health."

For more information, visit www.ky.com.
This article is copyright free. You are free to use it on a blog, website, in a newspaper, or newsletter.
To re-post this, copy the content above, or HTML on the right, and paste onto your site.