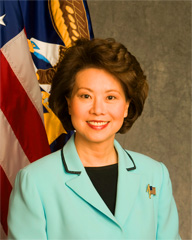 NewsUSA) – America's private, job-based benefits system is one of the most successful in the world. The benefit plans within the system hold more than $6.1 trillion in assets and cover approximately 150 million workers, retirees and their families. The job-based benefits that give millions of workers health coverage and the opportunity to enjoy a financially secure retirement are more critical than ever.

Since 2001, the Labor Department has made great gains in its efforts to safeguard the pension, health and other employee benefits crucial to millions of workers. And we are continuing to improve the system to make benefits more accessible and secure.

This administration succeeded in enacting the Pension Protection Act of 2006 – the most sweeping reforms of retirement plan rules in over three decades. These reforms have improved the solvency and the transparency of traditional pension plans, better ensuring that retirement promises made to workers are kept.

We are boosting participation in 401(k) and similar plans through automatic enrollment, helping many more workers and their families build a nest egg for a secure and comfortable retirement. We are also making it easier for workers to get quality, professional investment advice to inform their retirement savings decisions.

And the Labor Department's efforts have produced record-setting results. Since 2001, our enforcement and outreach programs have yielded monetary results of nearly $11 billion on behalf of workers and retirees and have led to the indictment of more than 800 individuals for crimes involving benefit plans.

In addition, the participant assistance program handled nearly 1.3 million inquiries that helped individuals understand their benefit programs and recovered nearly $545 million to pay pension and health benefits of working families.

The Department's successful stewardship benefits millions of Americans, both as workers and investors. The Department of Labor put the tools in place for workers to plan and save for their retirement, and now it is up to each of us to save so we can achieve our retirement dreams. For more information or assistance, call 1-866-444-3272 or visit the Web site at www.dol.gov/ebsa today.