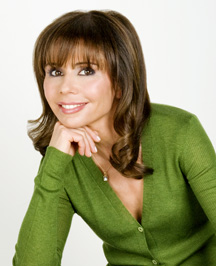 NewsUSA) – Having children vaccinated according to a doctor-recommended schedule can help protect them from a number of serious diseases. However, a recent Centers for Disease Control and Prevention (CDC) study revealed that approximately 74 percent of children are delayed in receiving one or more vaccinations during the first two years of life. Delaying a baby's vaccines could put him or her at risk of getting a vaccine-preventable disease.

Fortunately, a new guide written by Heidi Murkoff, president and co-founder of the What to Expect Foundation, and author of the best-selling "What to Expect" pregnancy and parenting book series, could help keep parents on schedule. The guide gives parents useful information about their child's vaccinations, including information about which vaccines experts recommend and what parents can do to help protect their kids from vaccine-preventable diseases. It also includes a vaccine chart and planner to help parents and pediatricians work together to help keep track of the shots that children receive.

This new publication, "The What to Expect Guide to Immunizations: What You Need to Know About Your Child's Vaccinations," is now available free to parents and parents-to-be online at www.whattoexpect.org and in select pediatricians' offices. Here's a look at some useful information you'll find in the guide.

There are things parents can do to help children feel less pain with every prick.

– Hold your baby when they receive a shot -; studies show this helps babies cry less.

– Breastfeeding before or during the shot may lessen the pain babies feel.

– A little dab of sugar water on your baby's pacifier or tongue, given right before the shot, can minimize the ouch factor.

– Ask your doctor about pretreating the area with a prescription anesthetic cream before the shot.

The guide also suggests that parents ask their pediatrician about combination vaccines, single shots that include vaccines against two or more diseases. Today, more and more new combination vaccines are available. Children can receive one or more of these to reduce the number of shots needed. With combination vaccines, it may be easier to ensure your child gets all the vaccinations they need without delays, making it more likely that the vaccination schedule will be finished on time.

"There's great news when it comes to the number of shots your child will be getting," explains Murkoff. "The combo vaccines that combine immunizations against two or more diseases at the same time -; in one shot -; are becoming more common. They're just as safe and effective as individual shots. Which means your child will get fewer shots -; with the same protection. How's that for win-win?"

This new guide explains everything that parents need to know about vaccine-preventable diseases and the vaccines that are recommended by the CDC's Advisory Committee on Immunization Practices, the American Academy of Pediatrics and the American Academy of Family Physicians. GlaxoSmithKline provided funding and other support to The What to Expect Foundation for the development of "The What to Expect Guide to Immunizations: What You Need to Know About Your Child's Vaccinations."

For more information, visit www.whattoexpect.org or talk with your pediatrician.
This article is copyright free. You are free to use it on a blog, website, in a newspaper, or newsletter.
To re-post this, copy the content above, or HTML on the right, and paste onto your site.