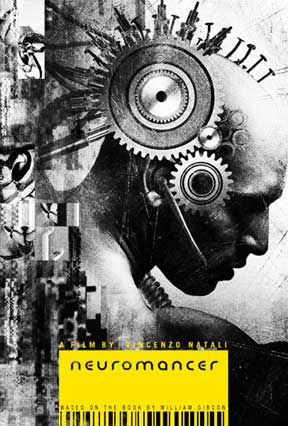 (NewsUSA) – It has been almost 30 years since William Gibson introduced the world to his debut novel "Neuromancer."Since then, the book has gone on to win numerous accolades and honors, including Time Magazine's list of 100 best English-language novels since 1923.Now, in what has most assuredly become a cult classic in the science fiction genre, Seven Arts Entertainment has optioned the book and started adapting it to the big screen — a move that fans of the cyberpunk novel have been waiting for, for years.The problem, said Peter Hoffman, CEO of Seven Arts, has been finding the right people who would do this book justice.It was announced earlier that film director Vincenzo Natali has signed on to direct this sci-fi thriller. "I think the reason that William Gibson has been so supportive of me doing it is that he knows the film won't be homogenised," says Natali. "There's something inherently not mainstream about it, and I want to preserve that. Natali also added that "The book was prototypical; it defined a genre. Even now, after it's been pillaged by so many movies and works of fiction, it remains in my mind totally unique."Hoffman shares Natali's assertion. "We believe that [Vincenzo] Natali has both the story telling ability and the command of the visual medium to give this film the treatment it deserves," said Hoffman. "In Vincenzo's hands, we think Neuromancer will realize William Gibson's extraordinary vision of the future while being a big draw at the box office."The book describes a futuristic world that, at the time, seemed almost inconceivable. And yet, fast forward to present day, and aspects of the author's plot don't seem all that far-fetched.The novel tells the story of a washed-up computer hacker hired by a mysterious employer to pull off the ultimate hack. He encounters Neuromancer, an artificial intelligence being who is able to copy minds and run them as RAM (not ROM), allowing stored personalities to grow and develop.The film went into pre-production almost one year ago, and filming is currently expected to begin this year, with a budget of $60 million.For more information, visit www.7artspictures.com (NASDQ: SAPX).
This article is copyright free. You are free to use it on a blog, website, in a newspaper, or newsletter.
To re-post this, copy the content above, or HTML on the right, and paste onto your site.