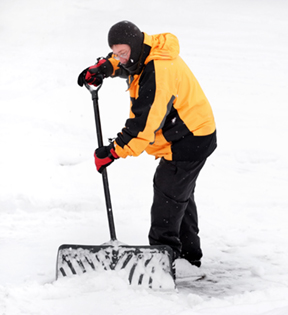 (NewsUSA) – Winter not only brings snow, ice and hunker-down temperatures, but for more than 10 million Americans, it brings bouts of depression. Considering this, a warm-weather getaway might be just the medicine to break up the monotony.
Winter is a peak travel time, and the sticker price of some vacations is enough to make you gag on your latte. But there's one option that won't break the bank — an ocean cruise.
If a cruise line needs to fill vacancies quickly, it will often broker deals with a vendor to cut prices and bring in customers. In this case, you can book a last-minute cruise and save up to 82 percent off the regular price to exotic, balmy locations such as the Bahamas, the Caribbean and even the Mediterranean.
If you have just a little bit of flexibility with your travel schedule, you can take advantage of some great deals. Follow these vacation tips to decide whether a cruise might be just what the doctor ordered:
* Ask the experts. It might seem old school to consult a travel agent, but these professionals have the inside scoop on all aspects of vacation planning. In addition, they can help you select the right cruise ship and cabin, offer flight options and even suggest sightseeing activities. They are a gold mine of information you wouldn't otherwise have.
* Use the Internet. The information superhighway is your best friend when you're looking to save on cruise ship fares. Many sites can help you find cheap plane tickets to get to the dock where your ship is departing, as well as offer discounted cruise rates. Houston-based Vacations To Go, for instance, prides itself on listing more than 21,000 cruises on its site so that travelers have access to one-stop shopping. The company also has a 90-Day Ticker, which compiles all the best markdowns on cruises departing in the next three months, and negotiates special rates for military personnel, interline employees and 55+ travelers.
* Do your research. Consider where you would like to go. Is warm weather calling your name, or are you more interested in cities and culture? When you decide on a destination, look for cruise lines and ships that travel there. And if you have an idea of your budget, be ready to pounce when the right deal becomes available.
Regardless of where you decide to go or when, the mere act of planning a trip might be enough to keep the winter blahs at bay.
This article is copyright free. You are free to use it on a blog, website, in a newspaper, or newsletter.
To re-post this, copy the content above, or HTML on the right, and paste onto your site.