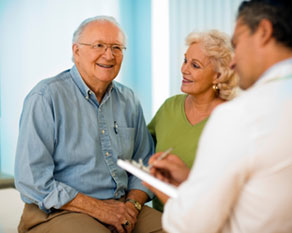 (NewsUSA) – Many of the key provisions of the Patient Protection and Affordable Care Act — better known as ObamaCare — are already coming into effect this year.
Many Americans are wondering how ObamaCare changes their health care and what they should do.
A new guide book — the "ObamaCare Survival Guide: The Affordable Care Act and What It Means for You and Your Healthcare" — is the first easy-to-understand road map to the 2,700-page law. The book is a number-one New York Times best-seller.
The "ObamaCare Survival Guide" gives consumers insight into these new requirements.
"Many provisions have already rolled out, and there are many more to come, so it's not an overstatement to say that this law will affect everyone in this country," says author Nick J. Tate, a recognized healthcare writer.
"The ObamaCare law fundamentally changes the way you interact with your doctor, your insurer, your hospital. So this book attempts to give you the road map to get the best bang for your health care dollar."
The "ObamaCare Survival Guide" is of vital interest in particular to the insured, seniors and Medicare users, young adults, business owners, prescription drug users, medical professionals, Medicaid recipients, doctors and union members.
Already insurance premiums are rising. And many businesses are considering dropping health care coverage. If this happens, many insured individuals would be required to use state exchanges to buy their insurance.
All of this and more is explained in the "ObamaCare Survival Guide."
Donald Trump has endorsed the book, saying: "The 'ObamaCare Survival Guide' is a must-read for anyone who is worried about getting good health care for themselves or their employees."
Most importantly, the book explains who the winners and losers of the new law are, and how consumers can protect themselves from changes that may impact them.
Newsmax says: "The 'ObamaCare Survival Guide' is the first and best road map for you to understand the new law. Every American is affected by ObamaCare — making this book essential to you and your family."
For more on the "ObamaCare Survival Guide,"please visit www.Obamacare911.com.
This article is copyright free. You are free to use it on a blog, website, in a newspaper, or newsletter.
To re-post this, copy the content above, or HTML on the right, and paste onto your site.