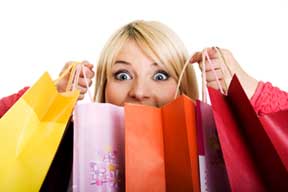 (NewsUSA) – For the first time, every American can now build their own nest egg by just doing their normal day-to-day shopping at places that they know and like.
Accumulating a retirement nest egg after a lifetime of hard work has always been a core part of the "American Dream." That dream, however, is now in jeopardy — but help is finally here for all Americans to secure their financial futures.
A first-of-its-kind company, XtraPlan, Inc., has launched a unique program in which national and local retailers and service providers help fund each XtraPlan's member's nest egg or retirement account when shopping at their locations or online. Members save up to 20 percent for each purchase they make, which goes directly into their nest egg or retirement accounts. There are thousands of national and local merchants in the program, such as Target, Sears and Apple, and additional merchants are being added every day.
"XtraPlan was created to help tackle the problem of saving for retirement by empowering consumers to build their own personal savings account as they shop," said Kuba Farbiarz, XtraPlan's CEO. "Membership is fast, easy and free, just by logging on to http://www.xtraplan.org ."
There's also a special program that can earn a member additional cash for referring a new consumer to XtraPlan — 4 percent of the new member's earnings.
"So many people are afraid that they won't be able to build a nest egg, so we're offering them an 'Extra Plan' that will be funded by the XtraPlan network of businesses," Farbiarz said.
To learn more about XtraPlan's free membership program that can help you save for your nest egg or retirement, visit http://www.xtraplan.org.
This article is copyright free. You are free to use it on a blog, website, in a newspaper, or newsletter.
To re-post this, copy the content above, or HTML on the right, and paste onto your site.