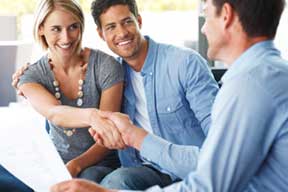 (NewsUSA) – Hiring a tax professional is a solid investment, but first you should know what to look for. For example, an enrolled agent (EA) can fit the guidelines perfectly. In fact, enrolled agents are the only federally licensed tax practitioners who specialize in taxes and have unlimited rights to represent taxpayers before the IRS.
"Enrolled agents, America's tax experts, make sure their clients take advantage of all the credits and deductions they're entitled to," says National Association of Enrolled Agents President Betsey Buckingham, an enrolled agent with David C. Murray & Co., in Troy, OH. "And, with the IRS's increased emphasis on enforcement, it's more critical than ever to have an EA making sure your taxes are done correctly."
Buckingham also points out that the status of enrolled agent is the highest credential awarded by the IRS. Individuals who obtain this elite status must adhere to ethical standards and complete 72 hours of continuing education every three years.
Though some taxpayers may think preparing their own returns may be less expensive, that could turn out to be a costly mistake. For single adults who are at the beginning of their careers, income and expenses are relatively straightforward, and filing taxes may seem generally simple. However, as life becomes more complicated — people marry, have children, start their own businesses, buy homes and make investments — the tax code becomes more difficult to decipher, and tax preparation becomes more complex. If you accidentally omit an income item on your tax return, you could receive a letter and a bill from the IRS months, or sometimes years, later. You might even pay a penalty for your forgetfulness, along with interest charged from the original due date of the return.
And what about state taxes? What if you move to a different state? What if you live in one state and work in another? That's another perk of working with an EA. Enrolled agents are licensed by the federal government and not the individual states, so EAs can practice and prepare tax returns anywhere in the country.
One last tip about hiring the right tax professional: Someone who specializes in taxes and tax planning has the best chance of saving you money and helping you with your finances for next year. Don't wait until the last minute to find your tax professional! Do it before the year ends, and let your enrolled agent start working with you now, so you'll be prepared.
Learn more about enrolled agents, including how to find one locally, by visiting www.naea.org.
This article is copyright free. You are free to use it on a blog, website, in a newspaper, or newsletter.
To re-post this, copy the content above, or HTML on the right, and paste onto your site.