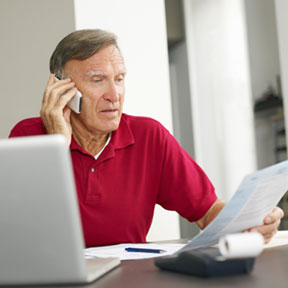 (NewsUSA) – This tax season, the National Association of Enrolled Agents (NAEA) suggests using a checklist to make sure you have everything you need when visiting your tax professional.
Given that NAEA is the professional association solely for enrolled agents — America's tax experts — this advice is well worth following. Enrolled agents are the only federally licensed tax practitioners who specialize in tax matters and have unlimited rights to represent taxpayers before the IRS. In short, they know what they're talking about.
Prepare to meet your tax pro with the following:
1. Last year's tax return or the prior two years of tax returns if this is your first appointment. Previous years' returns will list social security numbers, dependents, credits and deductions previously taken.
2. All W-2s from the past year. Your W-2 tells you and your tax professional how much you earned and how much was withheld for state and federal taxes. If you have multiple jobs, you must have a W-2 from each employer. If you do not receive a W-2 from an employer by February 15, you can call the IRS for help, but contact the employer first.
3. 1099 forms. The 1099 series of forms keeps track of additional income, earned interest, cancellation of debt, dividends received and proceeds from broker transactions.
4. Receipts for donations. Even if you're not Warren Buffett or Bill Gates, you may be surprised at the total, when you list the charitable contributions you made in the past year. Just remember to keep the receipts for all charitable event sponsorships like marathons or walkathons, money or food for holiday charities and, of course, donations made to a church. A list of items and the values you assigned to each of them must accompany the receipts for any household goods, toys and clothing donations given to the Salvation Army, Goodwill or any similar organization.
5. 1098 forms. Homeowners shouldn't miss out on a mortgage interest deduction, especially if it makes the difference between owing money and getting a refund. Other items of note on a 1098 form are student loan interest and tuition paid to colleges and universities.
This list should get you started, but your tax pro will let you know any additional documentation needed to complete your return.
To find an enrolled agent in your area, visit www.naea.org.
This article is copyright free. You are free to use it on a blog, website, in a newspaper, or newsletter.
To re-post this, copy the content above, or HTML on the right, and paste onto your site.