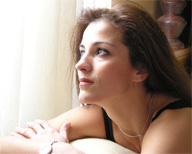 NewsUSA) – Monica, a 37-year-old professional and mother, shattered her elbow when she slipped on her porch. In most cases, the story would have ended there, but Monica wasn't that lucky. After her elbow surgery, Monica developed a condition called osteonecrosis, which caused her bones to crumble.

Once a successful worker in the financial sector, Monica became confined to a wheelchair and required a hired caretaker to bathe, eat and dress. Monica was awarded Social Security Disability Benefits (SSDI), but it took two-and-a-half years to start seeing payments — years in which Monica couldn't work and couldn't afford rent. Monica used up her retirement savings to pay for her care. By the time she received SSDI, it was too late to save her finances.

Unfortunately, Monica is not alone in neglecting to plan for disability. According to a 2009 Harvard study, over half of all personal bankruptcies are caused by illness or injury.Yet, many people fail to consider that disability can happen to them. According to the Council for Disability Awareness (CDA), 60 percent of people feel that their chances of becoming disabled are 2 percent or less during their working years. The real number, according to the Social Security Administration, is 30 percent.

But you can take steps to protect yourself. First, visit www.whatsmypdq.com to learn your Personal Disability Quotient (PDQ), or your chance of an injury or illness that will keep you out of the workplace for an extended amount of time.

Then, evaluate your lifestyle and see if there are any changes you can make to reduce your chances of disability. The CDA recommends cultivating healthy behaviors, such as eating well and exercising to maintain a healthy weight. Regular check-ups and cancer screenings can catch problems before they lead to disability. Simply staying aware and using activity-appropriate safety equipment, like seat belts, safety goggles and helmets, can help you avoid disabling injuries.

"Through planning and prevention, people can minimize their chances of becoming disabled — or at least minimize the financial impact a disability can have on their income and lifestyle," said Barry Lundquist, president of the CDA. "For most people, their income is by far their most valuable asset, and their ability to earn that income cannot be taken for granted."

To learn more, join the discussion at www.twitter.com/the_CDA or explore the tools and resources available at www.disabilitycanhappen.org.