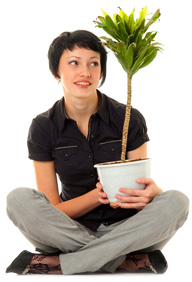 NewsUSA) – Homeowners often assume that their homes are healthy — but indoor spaces can be more heavily polluted than the air outside.

Poor indoor air quality can seriously impact health. Many chemicals, including formaldehyde and volatile organic compounds (VOCs), which are often found in homes and offices, can contaminate indoor air, leading to allergic reactions or chronic illness in certain individuals.

Poor indoor air quality has been linked to a number of ailments, including cardiovascular stress, asthma, fatigue, headaches, digestive problems, impaired coordination and respiratory disease. Individuals with known conditions, like allergies, respiratory ailments and chemical sensitivities, or people who spend a lot of time indoors, such as children, women, seniors and the disabled, experience elevated risk.

Homeowners want to guarantee that their homes won't hurt their families, and some companies have perceived a need. Environmental Service Professionals, a company that provides Certified Environmental Home Inspections for allergens, mold, radon, home energy tune-ups and other issues, has recently started a new program, USA Healthy Home Warranty (USAHHW). Previously, home inspections could not guarantee that the home would remain healthy after or between inspections. USAHHW aims to create peace of mind even after the inspector leaves.

The USAHHW program provides warranty assurances against defects that occur in the home one year after the inspection. The warranty can even provide up to $100,000 in aggregate coverage limit.

The USAHHW offers homebuyers and homeowners protection against specific intrusions, like mold and moisture, which can affect human health and a home's habitability. Mortgage lenders can also use the inspections to protect the value of their assets.

For more information, visit www.evsp.com.