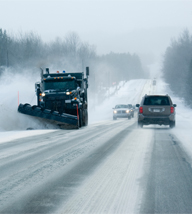 Car breakdowns are never a good thing. But breakdowns in freezing temperatures and on icy roads are just plain dangerous.
This winter, make sure you and your family are protected when you take to the roads. Get your car checked out by a trusted repair shop as soon as possible.
To help you find the mechanic that's right for you, check out these 12 car repair shop tips from the National Institute for Automotive Service Excellence (ASE):
1. Don't Wait 'Til It's Too Late: Start shopping for a repair shop before you need one. That means now!