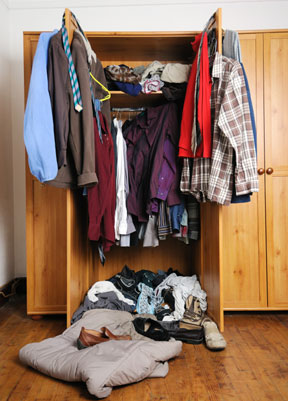 (NewsUSA) – Spring heralds a season of fresh starts and growth — and what better way to start anew than with a little spring cleaning?
Taking the time to get organized can make all the difference — and it can make the most cluttered closets and dirtiest corners a breeze to clean. With the right tools in hand, organizing any messy space becomes a mangeable task. You can save time and money by getting cleaning supplies, like dusters, sponges and automated air fresheners, at places like Dollar General.
Still don't know where to start? Try these spring-cleaning tips:
* Cover the basics. Take inventory of your cleaning supplies. Some must-haves are mops, brooms, sponges, paper towels, trash bags, disinfectant wipes and bathroom-specific supplies. Make a list of what you need so you can get it all in one shopping trip. Many basic and speciality cleaning products are now available online. For the ultimate in convenience, shop online at www.dollargeneral.com.
* Tackle the clutter in steps. Spring cleaning can be daunting, so take small steps and approach spaces one at a time. Strive to find everything a permanent home. Create "donate" and "trash" piles for items you no longer use or need.
* Use organizing tools. Over-the-door mesh shoe racks are great for storing all kinds of winter accessories — hats, gloves, scarves and coats. Get some sturdy hooks for purses, backpacks and other accessories, and relish the feeling of a clean closet.
* Revitalize your laundry room. Put a stop to the mountain of dirty clothes that grows every week by getting each family member a laundry basket. If clothing doesn't make it into their bin, it's not getting washed. Keep your laundry room stocked with detergent, bleach and stain remover.
* Store items in plastic storage containers. Some winter items will be used until the early days of summer, others won't make an appearance until next year. A variety of belongings can be stored in plastic containers to keep them organized and out of the way.