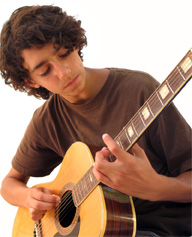 NewsUSA) – As students purchase No. 2 pencils and notebooks, parents and teachers might want to think about putting something else on back-to-school lists — musical instruments.

Numerous studies demonstrate that musical education benefits children both in and out of the classroom. One study from Columbia University found that students in the arts are more cooperative with teachers and peers, more self-confident and better able to express their ideas. Students in music programs show higher IQs than their peers, and art programs have been proven to boost critical-thinking and problem-solving skills.

A study by Patricia Shehan Campbell, Ph.D., of the University of Washington examined essays by 1,155 teenagers on school music programs. The essays revealed that music gives teens the freedom to be themselves, as well as a creative and emotional outlet.

With music programs being cut across the country, independent organizations are working hard to help students access musical educations. For example, NAMM, the 109-year-old trade association of the international music products industry, has launched the non-profit Wanna Play Fund (www.nammfoundation.org) to support programs and activities that strengthen music education in schools. Endorsed by Mike Huckabee, a bass player and former governor of Arkansas, the Wanna Play Fund uses donations to fund community-based music programs and provide musical instruments to schools.

Another NAMM-sponsored program, SchoolJam USA, encourages teenagers to form bands through a unique, all-teen battle-of-the-bands competition. Amateur bands with members aged 13-19 compete to win prizes and musical instruments for their band, funding for their school music programs and the chance to perform live at the SchoolJam USA Finals in Anaheim, Calif.

The 2010 winner, a band called After Math, won $5,000 for its schools' music programs, a trophy in the shape of a platinum album and a grand-prize trip to Europe to perform at the international 2010 SchoolJam finals in Frankfurt, Germany. Kids can take this opportunity to form their own bands and get involved in the contest. Teen bands can sign up for the 2011 SchoolJam USA competition after August 2nd, 2010, at www.schooljamusa.com.