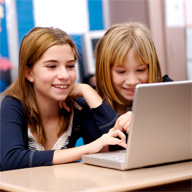 NewsUSA) – AFAYC (As Far As You're Concerned), kids might as well be typing IMs, chats, e-mails and text messages in another language. Which is, of course, the point — Internet shorthand helps kids in KPC, or Keeping Parents Clueless.

It's natural for kids to want to have private conversations, but parents need to know if they're being cyberbullied, lured by strangers, or exposed to unacceptable behavior. Since 62 percent of kids have at least one profile on a social networking site, parents have to know what they're saying and what is being said to them. According to one survey, 95 percent of parents cannot decipher common acronyms, which can be dangerous. If someone tells your child to "GNOC," do you know that means "Get Naked on Camera"?

To help parents track — and understand — their children's online communications, SpectorSoft Corporation (www.SpectorSoft.com), maker of Internet monitoring and surveillance products, recently created its "Parent's Guide to Internet Lingo," which is available as a free download at www.FreeLingoGuide.com. The guide contains one of the most comprehensive lists of acronyms available, defining everything from "ADAD" (Another Day Another Dollar) to "ZZZ" (Sleeping, Bored, Tired).

"Many of today's kids are more savvy than their parents when using the Internet, which is why it's critical to know exactly what they're saying in chat and IM, and whether new concepts are being introduced to them by others," said SpectorSoft President C. Douglas Fowler.

The company also updated the 2010 version of its SpectorPro software, which monitors and records every action a child takes online, to include a built-in Internet Lingo translation feature. When parents roll the computer mouse over an unfamiliar acronym or abbreviation, the software immediately reveals its meaning. A worthwhile investment to be sure, as SSEWBA (Someday Soon, Everything Will Be Acronyms).

For more information, visit www.FreeLingoGuide.com.