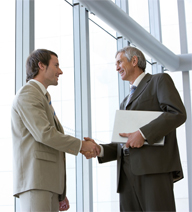 NewsUSA) – Emerging evidence suggests that the proliferation of thousands of "investment networks" over the past decade has obstructed the flow of risk capital into early-stage enterprise by impeding the deal-flow information that should be openly available to prospective investors.

A Google search for "business angel networks" produces 22 million results, "venture capital advisors" 1 million. A survey of Linkedin, probably the world's biggest online business community, showed that it has 430 separate networks covering early-stage off-exchange investment, plus thousands of others covering vertical markets, all of which carry investment offerings. These numerous networks have created a hopelessly fragmented market in which fewer than one percent of capital raisings are actually successful. Early-stage companies have accrued more debt because the flow of genuine risk capital, traditionally provided by entrepreneurs, has been cut off.

This results in frustration and unnecessary expense for fund seekers as well as investors. Data from the U.K. and U.S. Treasuries, private equity, wealth management and venture capital sources, that have been collated and researched by Growthwire, a global deal-flow newswire for early-stage investors, show that there are 1 million early-stage companies raising capital worldwide at any one time. On the other side of the equation, there are 10 million wealthy, successful entrepreneurs who want to invest in business start-ups.

These investors want a convenient deal-flow source that they can tailor to their individual needs. They don't want to find their way around countless networks.

Growthwire, a U.K.-domiciled company now a year into its global roll-out, is making inroads into the North and South American markets. Growthwire has been welcomed by Brian Hill, founder of Fountain Hills, Arizona-based business advisory firm, Profit Dynamics Inc., and the author of the popular book "Attracting Capital From Angels." Hill believes that this newswire will bring efficiency into the market by allowing networks and individual investors to find and do business with each other.

No other capital market in the world could possibly operate without the plethora of investment, business and finance media that serves it. With Growthwire now introducing some structure to this essential wealth-creating market, life may become easier for early-stage businesses and the entrepreneurs who would invest in them.

For further information, visit www.growthwire.com.