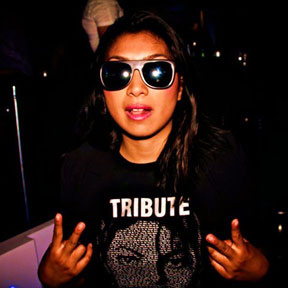 (NewsUSA) – Americans love to dance. And today, more than ever, they are moving to the beat of electronic dance music.
So much so that artists like Lady Gaga, Rihanna and Britney Spears are filling their music with these electronic elements — a popular form of dance and rock that hails from Europe.
This cutting-edge style was made popular in the early 80s and 90s by British band Duran Duran and Swedish band Ace of Base. Since then, Europe has become a recruitment destination for American executives looking to sign new acts.
Enter Abie Flinstone — a 19-year-old R&B and hip-hop artist from Lommel, Belgium, who is making headlines with her distinct sound.
Infusing her flow and lyrics with a 90s feel, but with a millennium twist, Flinstone says she's in a category all her own, and Jake Shapiro, founder of New York-based Big Jake Music, agrees.
"The most important business aspect of dance music is a great hook. To that point, you also need artists who are marketable. We believe we have found that in Abie," said Shapiro.
With songs like "Have Dat," "Love You Like Davao" and "Get Outta My Way," Flinstone believes she is ready to take on the music industry.
From writing and recording in her bedroom, which she calls Bedrock, Flinstone is a star on the rise. According to Shapiro, she has the potential and credentials to go as far as she wants.
"Besides being sexy and fun, Abie is cutting-edge with her lyrics and beats," he said.
Clearly, dance music is suiting American tastes more and more each year. The cross-over appeal between America and her European sister is at an all-time high for the genre. Branding opportunities have opened up, and record company producers are taking notice, making it easier for artists like Flinstone to get a foothold in both countries.
Having recently been acquired by Seven Arts Pictures (NASDAQ: SAPX), the indie music label believes it can now better focus on up-and-coming new artists like Flinstone.
For more information, visit www.bigjakemusic.com or www.7artspictures.com.