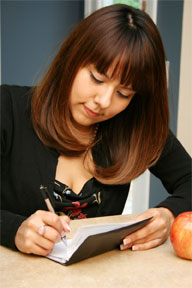 NewsUSA) – When natural disasters strike, they bring out the best in most people. Overcome with the good intentions to help, they give supplies that they feel are needed most. But what they don't realize is that cash is best to help the victims of an international disaster.

Such was the case after the 2005 Asian tsunami. Aid workers found themselves flooded with donations that, while given with the best of intentions, could not help tsunami survivors.

Now, earthquake-devastated Haiti finds itself in a similar situation. Transporting items from America creates added expense, as well as a headache for the professional relief organizations, who have to sort, pack, move and distribute the donations.

According to Center for International Disaster Information (CIDI), cash proves far more helpful. Aid workers on the ground know exactly what victims need, and can direct funds accordingly. Many organizations have been active in Haiti for decades, so their workers have established ties with the Haitian community, know local customs and can determine what supplies will help the most.

Additionally, American dollars go further in Haiti, allowing organizations to get more bang for every donated buck. Cash donations help to stimulate the local economy and thus help to speed the rebuilding process. And those who donate cash can rest assured that their contributions will go directly to the disaster site — in contrast, many donated items have to be thrown away, often for legal reasons.

Relief organizations do not want Americans to stop donating, they simply want to spread the word: To help the most, cash is best.

"Americans can help the most by donating cash to an established relief agency," says Suzanne H. Brooks, director of CIDI. "Helping the efforts of professional humanitarian relief agencies is the absolute best way to aid the victims in Haiti."

For more information, visit CIDI's Web site at www.cidi.org. To find a list of credible humanitarian relief agencies, visit www.interaction.org. The Web site www.charitynavigator.org provides valuable information about making informed decisions when supporting charities.