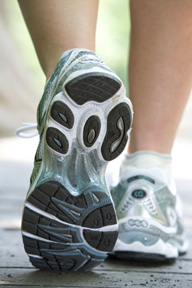 (NewsUSA) – A walk in the fresh April air is an ideal way to participate in Foot Health Awareness Month.
"Walking is …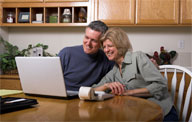 NewsUSA) – Dozens of new tax laws could impact your 2009 federal taxes. Experts recommend taking extra time and care with this year's return so you don't miss out on any tax breaks.

Only the Making Work Pay, energy and American Opportunity credits will be available again for 2010 returns, so take advantage of the other breaks while you can," advises Jessi Dolmage, spokeswoman for 2nd Story Software, Inc., makers of TaxACT.

1. Get organized. Using TaxACT to file your return by October 15, 2010, or amend your 2009 return. If you've filed an extension, you can still prepare, print and e-file your 2009 federal return free with TaxACT Free Federal Edition at taxact.com. If you need to amend your return, you can do that quickly and easily with TaxACT Deluxe.

2. Contribute to your traditional IRA. The Making Work Pay Credit will again be distributed through decreased federal withholding in 2010, so if you were under 70-1/2 years of age at the end of 2009, contributing to your traditional IRA through April 15, 2010, can lower your 2009 tax bill. You and your spouse can contribute up to $5,000 each ($6,000 if age 50 or older at the end of 2009). Depending on your filing status, modified adjusted gross income and whether you or your spouse were covered by a retirement plan, your deduction may be limited.

3. Use tax preparation software. Free and low-cost solutions like TaxACT guide you through the new credits, deductions and tax laws. They also do the math, help find missing information and identify potential errors. TaxACT Free Federal Edition allows everyone to prepare and e-file for free — regardless of income, age, state of residence and military status. TaxACT also includes a maximum-refund guarantee and all e-fileable forms for simple and complex returns.

4. Consider itemizing. The standard deduction for 2009 is $5,700 for individual or married filing separately returns, $11,400 for joint returns or qualifying widow(er) returns and $8,350 for head-of-household returns. If your eligible deductions exceed the standard deduction amount, you're likely better off itemizing. Software like TaxACT will identify your best option after you enter your deductions.

5. File and pay as much as possible by April 15. Even if you can't pay your entire tax bill by the deadline, file early and schedule payment any time before April 15 (June 15 for taxpayers who qualify as "out of the country") to avoid penalties and interest. If you need a six-month extension (four months if "out of the country"), Form 4868 is due by April 15 and will extend your filing deadline to October 15, 2010. Remember, an extension to file is not an extension to pay.

This is not the year to procrastinate, especially if you're getting a refund. You could have your refund in as few as eight days by e-filing and selecting direct deposit. The exception is taxpayers claiming the first-time homebuyer credit. The IRS requires that a copy of your settlement statement be mailed with your return (to prevent fraud), and the IRS likely won't start issuing those refunds until the end of March.

Learn more about 2009 tax law changes and TaxACT at www.irs.gov and www.taxact.com.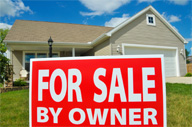 NewsUSA) – For many Americans, good credit isn't here to stay – rising costs are putting many formerly well-to-do homeowners behind on their mortgage payments.

In April 2008, delinquencies on prime loans, a $12 million dollar market, doubled. And the economy doesn't look to have an upswing anytime soon. Home prices continue to drop. In July, the unemployment rate reached a four-year high. Homeowners face higher bills but make less money.

Adjustable mortgages, which were appealing when property values were on the increase and interest rates were low, now mire many Americans in financial danger zones. Some borrowers will see their interest and principal payments more than double even as their homes lose value. Many homeowners will not be able to cover their debts even if they sell their homes.

At the same time, banks feel more reluctant to approve or refinance loans. In this environment, default and bankruptcy rates look likely to increase. Between April and July, California alone reported 121,000 notices of default on loans.

Some companies are looking to navigate the down housing market, not only to turn a profit, but also to help homeowners recover their homes. For example, Deer Park Development Corporation, a Nevada-based company, buys foreclosed homes in Arizona, Nevada, California and Florida. With over 35 years of experience in real estate, the corporation's brokers and agents know how to identify the homes that will turn a profit.

When the company finds a promising home, it works with the homeowner or bank to purchase the home at a 50 percent discount. The company negotiates with homeowners so that people can rent their homes after the sale. When the lease expires, Deer Park Development Corporation allows former homeowners to repurchase their properties at a predetermined price.

Currently, the company is searching for investors looking to profit from the down housing market. For more information, visit deerparkdevelopmentcorp.com.