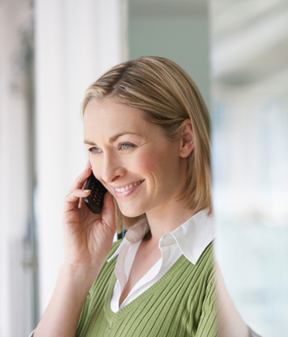 (NewsUSA) – With the holidays upon us, trimming household expenses can free up extra cash to maximize your gift-giving budget. One place where you may not realize there are huge savings to be had is with your wireless bill.
According to mobile phone analytics company Validas, 80 percent of Americans overspend on their monthly wireless bill by an average of $200 annually. That's some significant savings you can apply to holiday shopping and throughout the year.
To make the most of your wireless service, and put some money back in your pocket for gift giving for the holidays, birthdays, anniversaries and other occasions, consider these cost-cutting tips from GoSmart Mobile:
1. Don't pay for what you don't need. Don't be fooled into thinking that unlimited-everything plans are the best option. Choosing a plan that meets your needs can save you hundreds to thousands of dollars annually. If you only occasionally browse the web and don't watch a lot of video on your phone, a plan with 2G/3G web speeds may be appropriate and economical for you. If you don't plan to use data, look for talk and/or text-only plans. Or look for a plan that gives you unlimited voice, text and data for a low price.
2. Consider prepaid or "no contract" wireless plans. "No contract" wireless plans are a great option for budget-conscious consumers. GoSmart, for example, offers affordable, no-annual-contract plans on a reliable nationwide network with unlimited talk, text and web for only $35 per month (plus taxes). You can go to www.GoSmartMobile.com for service and coverage details.
3. Pay for your device upfront. Typically, when you purchase a new phone and sign up for or renew your service agreement, the carrier entices you by offering the device at a low price. What you may not realize is that carriers often charge higher monthly service fees to cover the cost of the handset subsidy. Instead, consider buying your own device and bringing it to a prepaid service like GoSmart to really be smart about how you spend.
4. Monitor your usage and avoid overages. There are a number of free apps that can help you monitor your monthly usage and send updates or alerts when you are approaching your limit. Use a popular search engine to find what's best for you. Or, simply check your usage yourself via the Settings app in both Android-powered OS and iOS devices.
This article is copyright free. You are free to use it on a blog, website, in a newspaper, or newsletter.
To re-post this, copy the content above, or HTML on the right, and paste onto your site.