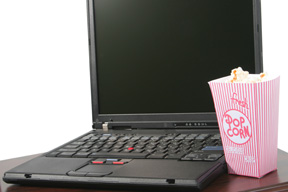 (NewsUSA) – From backroom meetings in Hollywood to studio lots in Burbank, distribution has been the buzzword for entertainment executives.
Although it has been a long time coming, digital distribution — the downloading and streaming of movies and television shows to consumers' computers, Internet-enabled televisions and mobile devices — film executives have turned a somewhat blind eye to the phenom.
And this, says Peter Hoffman, CEO of Los Angeles-based Seven Arts Pictures, may be Hollywood's biggest downfall, if not undoing.
"Whether studios like it or not, consumers would now much rather stream their movies to their electronic devices than rent a DVD," said Hoffman. "We have strategically positioned Seven Arts Entertainment, both in terms of motion pictures and musical content, to deliver entertainment directly to consumers," he added.
Bolstering Hoffman's assessment of the industry is a report released last year by accounting giant PwC, which remains bullish about growth in the film industry, projecting that electronic delivery of movies by various entities such as Apple and Netflix will grow from $4.8 billion last year to $7.6 billion in 2015.
One has only to point to Microsoft as the epitome of a company that has used technology to its advantage — and profited from it.
Even as music companies were battling piracy issues in court in the late 1990s and early 2000, Apple began slowly amassing an overwhelming presence in the digital music market via iTunes — and movie executives should use that as a teachable moment, said Hoffman.
"The film industry needs to take note of the lessons learned by the music industry and try to foster cross-platform competition, instead of focusing on one channel of distribution," he said.
While some in Hollywood are still wrapping their heads around this new direction, others are looking at it as an opportunity and potential boon for growth, marketing and, yes, the almighty and important bottom line.
For more information, visit www.7artspictures.com.
This article is copyright free. You are free to use it on a blog, website, in a newspaper, or newsletter.
To re-post this, copy the content above, or HTML on the right, and paste onto your site.