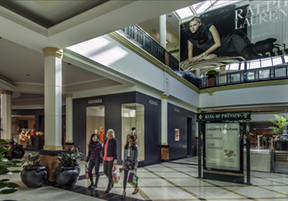 (NewsUSA) – With Black Friday behind us and the December gift-giving season at its height, shopping gets pretty extreme in these parts. Whether you're fixated on fashion or seek bargains and basics, you'll find it all in Valley Forge and Montgomery County, Pa.
Attracting 4 million visitors in November and December alone, the King of Prussia Mall boasts more than 400 luxury retailers. Having a tough time deciding? Make an appointment with the mall-wide personal shopper, putting a sharp-eyed style maven at your side.
Bargain hunters are in luck at the Philadelphia Premium Outlets, where discounts are steep. This Neoclassic architecturally themed outdoor village creates an inviting setting for a full day of shopping.
The Plymouth Meeting Mall now features not only all major retail brands but also a 65,000 sq. ft. Whole Foods Market, the world's leading retailer of natural and organic foods. Need some downtime? Lose yourself in the white noise of the peaceful circular fountain.
Montgomery Mall features four major department stores and 150 specialty shops. For something truly unique, check out the home décor gift ideas the Montgomery Art Expo on the lower level.
Willow Grove Park Mall arose from the site of a well-loved 19th-century amusement park. If your little ones get antsy waiting for Santa pictures, take them for a ride on the carousel, reminiscent of one manufactured by the Philadelphia Toboggan Company in the 1800s.
The shops at Suburban Square, Ardmore, combine open-air quaintness with the upscale feel of the Main Line. The attached farmer's market eases the art of entertaining, with its meats, sweets, cheeses, produce and even a spray of seasonal flowers to complete a festive table.
For gifts of a truly unique nature, the selection at Skippack Village cannot be beat. Miss Riddle's Candy Shop, for example, offers an impressive array of retro candy, the perfect stocking fillers for fans of vintage goodies.
For even more places to shop 'til you drop in Montgomery County and its environs this holiday season, and great places to stay while doing so, visit www.valleyforge.org.
This article is copyright free. You are free to use it on a blog, website, in a newspaper, or newsletter.
To re-post this, copy the content above, or HTML on the right, and paste onto your site.