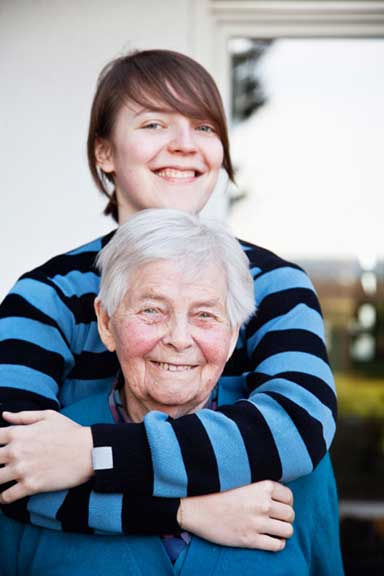 (NewsUSA) – More than 5 million Americans live with Alzheimer's disease — a number that's only going to rise as more adults age into their mid to late 60s. So, making strides to better understand the disease is a must.
The Alzheimer's Association estimates that an adult in the U.S. develops Alzheimer's every 68 seconds. Yet, differentiating Alzheimer's from other types of dementia can't fully be determined until after death.
President Obama's brain-mapping initiative is arguably overdue, but regardless, it's vital to giving Alzheimer's and brain research the boost needed to see real results. Promising diagnostic tests are already on the horizon.
"The key next step in the fight to cure Alzheimer's is proper diagnosis," says Gerald E. Commissiong, president and CEO of Amarantus BioScience Holdings, Inc. (OTCQB: AMBS), a biotech company that specializes in treatment and diagnostic work for neurodegenerative diseases like Alzheimer's.
"LymPro was developed to diagnose the disorder before the disease shows any symptoms," says Commissiong. "It identifies specific biomarkers in the blood, which gives doctors the ability to definitively discern Alzheimer's from other causes of memory loss or dementia."
Using a diagnostic blood test will help scientists and physicians get a better understanding of what it takes to treat Alzheimer's. Existing technologies allow experts to monitor brain activity in a large group of cells, but the new BRAIN Initiative calls for an unparalleled degree of neurological detail.
If Congress approves the funding — which amounts to less than a fifth of NASA's annual budget on sun research alone — scientists will explore minute cell interactions by mapping the activity of individual brain cells.
That kind of knowledge, combined with a greater chance of early diagnosis via LymPro blood tests, could lead to more effective treatment programs and better care. But, like the potential for brain mapping, the medical possibilities of Amarantus technology aren't restricted to Alzheimer's.
The publicly traded "brain company" develops treatment options for other neurological disorders like Parkinson's, traumatic brain injury and stroke. LymPro has currently been funded by two rounds of NIH funding. To learn about Amarantus BioScience Holdings' therapeutic MANF program, visit www.Amarantus.com.
This article is copyright free. You are free to use it on a blog, website, in a newspaper, or newsletter.
To re-post this, copy the content above, or HTML on the right, and paste onto your site.