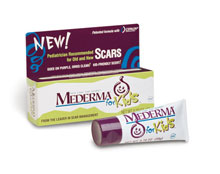 NewsUSA) – Every year, 4.7 million Americans are bitten by dogs and 60 percent of those affected are children, with the most severe injuries occurring in children younger than 10 years old. That adds up to potentially 2.8 million scars on children each year from dog bites alone.

Being bitten by a dog can be a traumatic event for anyone – especially for a child. While most dog-bite injuries are reported on the arms and hands, children seen in the emergency room for dog bites are more likely to have been bitten on the face, neck and head. In fact, children under 10 receive 65 percent of the reported dog bites to the face. Children are also 900 times as likely as letter carriers to be attacked by dogs.

Pediatrician-recommended Mederma for Kids (www.medermaforkids.com) is the first scar product created just for children to help reduce the appearance of scars. Scar products help soften and smooth old and new scars resulting from cuts and scrapes, stitches, burns, bug bites and surgery.

Mederma for Kids has a color-changing feature – the gel goes on purple, and the color disappears as it is massaged into the scar. It also has a kid-friendly scent. It has been proven safe for use in children as young as 2 and is non-toxic.

While nothing can completely erase a scar, such products offer an effective way to help make them less noticeable. By reducing the appearance of scars, parents can help to minimize the physical reminders of injuries and traumatic events like dog bites.
This article is copyright free. You are free to use it on a blog, website, in a newspaper, or newsletter.
To re-post this, copy the content above, or HTML on the right, and paste onto your site.