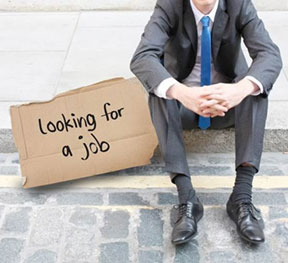 (NewsUSA) – Despite the economic gains of the past year, millions of Americans are still spending a tremendous amount of time and energy trying to find a job. The ability to quickly apply to multiple positions online has made looking for work a full-time job — leading some to refer to 2013 as "The Year of the Unemployed Worker."
Beyond.com (a career network that connects job seekers to employers) recently conducted a national survey of unemployed Americans to determine what it was like looking for work in 2013 and to see how people felt about landing a job in the year ahead.
More than 2,300 unemployed people in various industries responded to the survey, which found that even though almost 80 percent of respondents had applied to jobs multiple times a week in 2013, fewer than 15 percent were able to secure more than five interviews, and one-third (33 percent) reported no interviews at all. And yet, the majority of unemployed (89 percent) said they were confident they'd find a job in 2014.
"Our survey captured the voice of the job seeker, and we believe it dispels the myth that they aren't working hard to find a job," said Joe Weinlick, VP of Marketing for Beyond.com. "The challenge is maintaining confidence when success is hard to come by — and we are glad to see that the vast majority are entering 2014 with confidence."
To explore the outlook of those doing the hiring, Beyond.com also asked HR professionals about their feelings on the year ahead. While 63 percent of those surveyed reported that they'd hired new people in 2013, most HR professionals (65 percent) said that it will be harder to find quality talent in 2014. Why? Over 75 percent of HR respondents cited a "lack of relevant experience" among candidates, and 50 percent reported that it was simply difficult to hire "established professionals."
Candidates had their own ideas about why they were not getting hired, which differed somewhat across the generations. Among the responses, Gen X job seekers blamed a "weak economy" (62 percent) for their lack of employment, the Millennial Generation cited their "lack of work experience" (55 percent) and Baby Boomers felt "age discrimination" (64 percent) was why they didn't get the job. Putting generations aside, the majority of all respondents (52 percent) agreed that the weak economy was the overriding reason for their unemployment.
It remains to be seen what the new year has in store for the unemployed, but one thing seems certain — finding work will take some work.
This article is copyright free. You are free to use it on a blog, website, in a newspaper, or newsletter.
To re-post this, copy the content above, or HTML on the right, and paste onto your site.