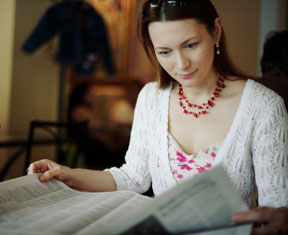 (NewsUSA) – In a weak economy with fewer available employment opportunities, job seekers must employ advanced tactics to stand apart from their competitors. Professional third-party recruiters — sometimes called "headhunters" — can help job seekers find positions that match their skill set and circulate their resume among hiring managers.
Recruiters are experts hired by companies to identify the best candidates for available positions. Their relationship with job seekers is mutually beneficial; recruiters need job seekers to fill positions, while job seekers want access to employers. To maximize the potential of this relationship, job seekers must understand recruiters and their role in the employment process.
What can I learn from a recruiter?
Many third-party recruiters work for multiple companies, developing a deep roster of business contacts in a range of industries. They have insight into office culture and political drivers for filling positions, as well as access to valuable market knowledge. This useful perspective can give job seekers a leg up on their competition.
How can I find the right recruiter for me?
Research a recruiter's background and reputation before forming a relationship that could negatively influence your quest for a desired position.
"Study each recruiter's level of experience, area of expertise and client base to see if your interests align," said Annette R. Uncangco, MS, director of career services at DeVry University. "Recruiters should be willing to share their success rate with you. Ask for examples of positions they secured for candidates similar to you."
Remember to be pleasant and polite throughout this process. Recruiters are like gatekeepers; while they don't decide who gets hired, they can remove a candidate from consideration at any time.
Will a recruiter speed up my job search?
Recruiters work with many job seekers and companies simultaneously, so be patient. Continue to search independently, and periodically follow up to discuss job leads. Your honesty about personal skills, qualifications and career goals will make it easier for a recruiter to swiftly identify a successful employment match for you.
What should you do before and after interviews?
Recruiters may help you prepare for an interview they arranged, building their own reputation by strengthening your interview skills. An honest conversation with your recruiter following the interview will help you identify strengths and weaknesses. It may also help the recruiter obtain valuable insight into your candidacy.
Developing a relationship with a professional third-party recruiter can significantly improve your job search and increase the odds that you are a good fit for positions where you interview. With patience, understanding and respect for the role a recruiter plays in your employment, you can open the door to promising opportunities ahead.
This article is copyright free. You are free to use it on a blog, website, in a newspaper, or newsletter.
To re-post this, copy the content above, or HTML on the right, and paste onto your site.