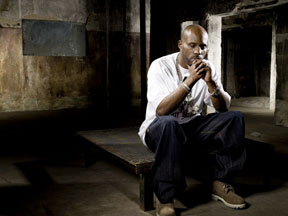 (NewsUSA) – Hip-hop loves it's bad boys. That much is clear.
There are, after all, a plethora of examples, such as Eminem, Kanye West, 50 Cent and Sean "P Diddy" Combs (to name just a few), who seem to thrive on controversy and making headlines.
And yet, many have somehow managed to parlay their flaws and foibles into platinum-selling albums and multi-million-dollar record deals.
In fact, it seems that the more trouble associated with the artist, the better it is for sales — up to a point, at least.
Enter DMX (aka Earl Simmons and Ruff Ryders legend), a 40-year-old rapper who, on the face of things, appears to be a poster child for hip-hop's bad-boy sentiment, now come renaissance man.
After almost a decade of legal woes and drug problems, the beleaguered MC was arrested in 2010 in Arizona on charges of violating parole and given a one-year sentence. He was released last summer, a few months earlier than anticipated, and has since completed his seventh studio album, titled "Undisputed," a work that is produced by Alicia Keys' husband, Swizz Beatz.
"X is one of the kings of hip-hop. As his recent live shows have demonstrated, he is at the top of his game, and is bigger and badder than ever," commented Jason Fowler, DMX's friend and manager. "The release of 'Undisputed' is something that X has been working at for quite some time and, as a hip-hop artist, it is an album he is extremely proud of."
With the help of his new record label, Seven Arts Music, DMX has released his single, "I Don't Dance," featuring Machine Gun Kelly — both of which have received much radio play, prior to the drop of the actual album.
"We're thrilled to be working with DMX," said Jake Shapiro, COO of the Los Angeles-based indie record label. "His fan base continues to support him, and he is still clearly able to produce good music. We believe that great things will come from our partnership."
To learn more about Big Jake Music and DMX's newest album, visit www.bigjakemusic.com.
This article is copyright free. You are free to use it on a blog, website, in a newspaper, or newsletter.
To re-post this, copy the content above, or HTML on the right, and paste onto your site.