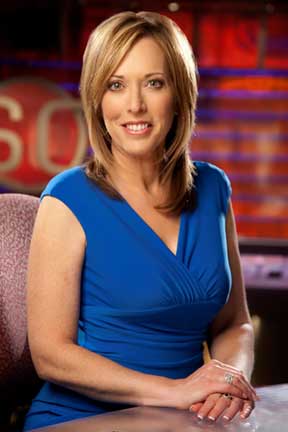 (NewsUSA) – Ask TV's Linda Cohn to list what's surprised her most in her 22 years as one of the most successful female sports anchors around, and one thing immediately jumps out at you. That's because it has nothing to do with, say, scandals — and she's certainly covered her share — and everything to do with chiropractic care.
Specifically, how many professional athletes attribute their success to it.
"Chiropractic care is a remarkable approach to health care that helps to keep you healthy and vibrant," she says.
In fact, she's also talking about herself on that score.
Cohn, you see, whose new book, "Cohn-Head," recounts her hard-fought rise to the top of the "sportscasting boys' club," doesn't just like to cover sports. She's also an avid hockey player — and has been ever since she made the boys' hockey squad in high school. (Followed by playing goalie for the State University of New York's women's team.)
"Sports are obviously an important part of my life, and I love to play hockey," she says. "You can't get more involved than that."
Speaking of involvement, care to guess what her brother does for a living?
"My brother is not only a renowned care provider, but also my chiropractor," says Cohn, who's a big supporter of the Foundation for Chiropractic Progress (www.yes2chiropractic.org).
"And," she adds, "with chiropractic care, I have never felt better in my life."
This article is copyright free. You are free to use it on a blog, website, in a newspaper, or newsletter.
To re-post this, copy the content above, or HTML on the right, and paste onto your site.