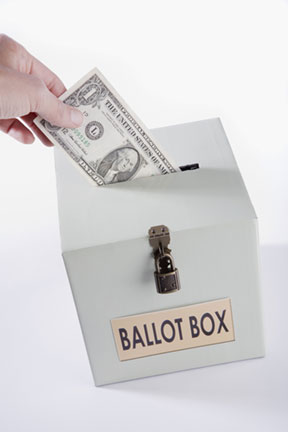 (NewsUSA) – While consumer spending has been slow over the past year, at least two consumer markets have held their own in republican-voting states — home improvement has stayed steady, and entertainment has risen.
The news comes in the wake of another election season as Porch.com (http://porch.com) announced the results of a data study on home improvement and maintenance activity across the country following the 2012 presidential election. The world's first home improvement network analysis found that following the re-election of President Barack Obama, consumers did not drastically change their spending on home improvement projects and maintenance. Examples of home improvement and maintenance projects include ceiling repair, painting, carpentry and plumbing.
"I think what our data team has proven is that there is no relationship between how a state votes and the subsequent change in consumer spending," says Porch.com CEO Matt Ehrlichman. "However, in particular regions of the country, we did see an increase in entertainment spending — possibly in reaction to the emotion they were feeling after President Obama was elected to a second term."
The data indicate that those states that tended to vote for Romney experienced more of an increase in entertainment spending than those states that voted for Obama. Porch.com theorizes that those states that were most disappointed in the results of the election were more likely to turn to entertainment.
"We speculate that many individuals may have increased entertainment spending in order to escape the reality that the President would be serving a second term," says Tim Ellis, data journalist for Porch.com.
Examples of entertainment spending include electronics, movies, pets and toys.
This article is copyright free. You are free to use it on a blog, website, in a newspaper, or newsletter.
To re-post this, copy the content above, or HTML on the right, and paste onto your site.