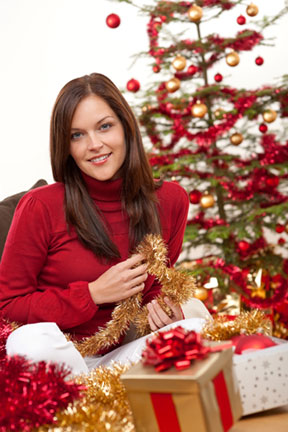 (NewsUSA) – The holiday season is here, and in no time family and friends will descend upon your home for divine meals and holiday cheer. Now isn't the time to panic, there's plenty of time to prep your house (and your family). Integrating a few of the tips below can help relieve some holiday stress and dress up your home.
* Buy new towels for the bathroom. This is the ideal excuse to replace threadbare towels, which can be done at a reasonable cost.
* Place a runner in the entryway to help absorb slush and snow — and protect your floors.
* Sharpen your knives — they are going to get a lot of use in the next couple months.
* Fill scratches in the dining room table with colored wax.
* Clean out the entry closet to allow room for guests' coats and winter gear.
* Treat fabric furniture with protective spray.
* Clean out guestroom dressers or closets. Guests shouldn't have to live out of their suitcases.
* Test your smoke and carbon monoxide detectors to ensure they are functioning properly. Ideally, there are detectors on each floor of the house.
* Place travel-sized toiletries in the bathroom — someone will surely forget shampoo or toothpaste.
* Purge your fridge. No need for ancient mustard or spoiled mayo, plus the extra space gives you room for your holiday platters and party trays.
* Have your heating and water-heating equipment serviced.
"One of the best ways to stave off unnecessary holiday stress is planning," said Kerri Walker, senior marketing manager at Rinnai. "Prior to holiday occasions, have your heating and water-heating equipment checked by a professional. If it's time to upgrade, this gives you the opportunity to select the ideal unit and have it installed before problems occur."
Although the tips above won't ensure a stress-free holiday season, they will help you prepare. Involve the kids in some of these tasks as well, by making it a game.
If it's time to upgrade your heating or water-heating equipment, act before Dec. 31, you may qualify for additional incentives. Purchase a Rinnai Condensing Tankless Water Heater and earn a $200 rebate from Rinnai. Any Rinnai Tankless Unit or a Rinnai Condensing Boiler purchase earns homeowners up to $300 in federal tax credits.
This article is copyright free. You are free to use it on a blog, website, in a newspaper, or newsletter.
To re-post this, copy the content above, or HTML on the right, and paste onto your site.