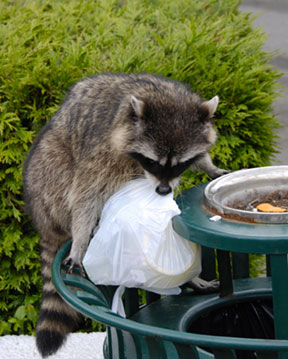 (NewsUSA) – This past summer, many Americans learned about the existence of hantavirus and that the bubonic plague is again present (albeit rare) in the U.S. as cases resulting from these diseases made national news. These shocking and tragic cases were linked to nuisance wildlife, and serve as harsh reminders that many pests are vectors of disease. Because of the health dangers these pests pose, it is important to keep them out of our homes, out of our yards and out of our lives.
Dr. Jorge Parada, medical spokesperson for the National Pest Management Association (NPMA), urges parents to remind their children of how dangerous animals can be, particularly wild ones. "We often see parents bring children to the hospital for fear of rabies exposure or some other health concern associated with pests. Children are notorious for admiring wildlife too closely and being exposed to potentially harmful pathogens and bacteria in doing so."
With temperatures dropping and seasons changing, many pests will be in search of new sources of food, water and shelter as these items become less readily abundant than in warmer months. If not properly protected, homes and yards provide welcoming environments for pests. Rodents, raccoons, squirrels and bats are some of the more common nuisance wildlife species likely to cross over into homeowners' personal spaces in the coming weeks and months.
NPMA offers the following tips to help keep nuisance wildlife from inhabiting your property:
• Seal cracks and holes on the outside of the home, including entry points for utilities and pipes.
• Keep tree branches and shrubbery well trimmed and away from the house.
• Don't leave pet food or water outdoors.
• Hang birdfeeders as far back in the yard as possible.
• Keep basements, attics and crawl spaces well ventilated and dry.
• Store garbage in sealed containers. Make sure lids on outdoor trash receptacles fit snugly.
• Replace weather-stripping and repair loose mortar around basement foundation and windows.
• Add chimney caps to prevent wildlife from entering.
Wildlife can be appreciated from afar, but if it comes into or close to a home, it becomes nuisance wildlife. If you suspect a problem with such pests, play it safe. Contact a qualified pest professional for additional advice and treatment if necessary.
This article is copyright free. You are free to use it on a blog, website, in a newspaper, or newsletter.
To re-post this, copy the content above, or HTML on the right, and paste onto your site.