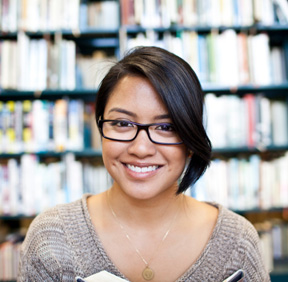 (NewsUSA) – As the economy begins to improve, all industries will require the expertise of management professionals to help sustain financial growth and prepare for new organizational structure.
Many recent grads and working professionals consider earning a master's degree in Business Administration (MBA) to set themselves apart. According to the Corporate Recruiters Survey from the Graduate Management Admission Council (2011), 67 percent of employers expect to hire recently graduated management talent in 2012, and they plan to hire in increasing numbers.
It is important to remember, however, that there are no guarantees; it is important to determine the true value of an MBA in each unique career field.
Will an MBA launch my career?
While an MBA can enhance your career, increase earning potential and possibly give you a competitive edge, it isn't always necessary to obtain one to achieve these results. Take the time to research your desired position to gauge whether the skills acquired through an MBA program are a necessary credential. Some graduates find it worthwhile to gain work experience before applying to business schools, and many business schools favor applicants who have real-world experience.
"Prospective MBA students need to look at the big picture," said Dr. Donna Loraine, DeVry University provost and vice president of academic affairs for DeVry, Inc. and dean of DeVry University's Keller Graduate School of Management. "We've found that students who map out long-term career goals and determine the potential benefit and relevance of an MBA in advance end up being the most satisfied with the value of their advanced degree."
What is the financial ROI of an MBA?
It is crucial that students fully understand the commitment required for continuing education. According to the Corporate Recruiters Survey from the Graduate Management Admission Council (2011), tuition for an MBA program can soar above $100,000 — pursuing one can be a life-changing decision.
It can be beneficial to work with a financial planner to determine the return on investment. Scholarships, financial aid options and paid internships can help ease the financial impact.
Is there only one type of MBA program available?
MBA programs that can be tailored to specific schedules, concentrations, geographic locations and online needs have made earning an additional degree possible for many students.
How can I help maximize my MBA?
Career services can help students make the most of their education. For example, DeVry University's Keller Graduate School of Management recently partnered with CareerBuilder to supply its MBA students with a variety of career resources and counseling at no additional cost.
Students have access to dedicated career coaches, writing assistance and online tools for effective job searching, as well as insight for building a competitive edge.
Whether you are seeking more professional responsibility or a higher salary or are striving to climb the corporate ladder, an MBA can be a valuable asset, but only when utilized correctly.
Conduct research and map out your options before making this significant career decision. By thoroughly preparing, you can increase the likelihood that your MBA delivers success.
For more information, visit www.keller.edu and www.devry.edu.
This article is copyright free. You are free to use it on a blog, website, in a newspaper, or newsletter.
To re-post this, copy the content above, or HTML on the right, and paste onto your site.