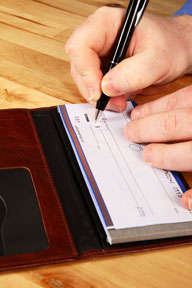 NewsUSA) – As a tough economy and lowering employment tighten American pursestrings, charities are finding it more difficult to provide the same services on smaller budgets.

People struggling to pay their own heating bills might not be able to help the less fortunate. But those Americans already in poverty find themselves especially vulnerable to the worsening economy. And now, many charities cannot continue to offer aid.

Take Running Strong for American Indian Youth, a not-for-profit charitable organization. Running Strong helps impoverished American Indians meet their immediate survival needs — food, water and shelter — while implementing and supporting programs designed to create self-sufficiency and self-esteem. Running Strong has distributed $19 million in food, clothing, blankets and school supplies in South Dakota's Cheyenne River and Pine Ridge Reservations since 2000.

But declining national contributions have crippled some of Running Strong's efforts. Unless it sees a rise in donations, Running Strong will have to close its Rapid City distribution warehouse by June. The warehouse sends food and supplies to three or four communities each month. Since July 1, 2008, the warehouse has helped distribute 400,000 pounds of food.

The Cheyenne River and Pine Ridge reservations are some of America's most impoverished areas. Many families cannot afford sufficient food or heat and do not have indoor plumbing.

Even small donations can make a big difference for American Indian families. "We have thousands of caring Americans nationwide who donate $20 and $30." said Billy Mills, national spokesperson of Running Strong. "These little donors combine together their money so that we're able to leverage it to buy on bulk and pay better prices for more food."

For more information about Running Strong for American Indian Youth, visit their Web site at www.IndianYouth.org.
This article is copyright free. You are free to use it on a blog, website, in a newspaper, or newsletter.
To re-post this, copy the content above, or HTML on the right, and paste onto your site.