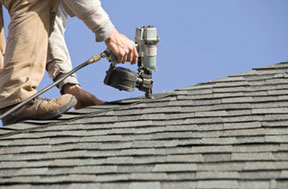 (NewsUSA) – Spring doesn't officially begin until March 20, but the National Pest Management Association (NPMA) advises homeowners that it's not too early to take stock of the damage their homes may have sustained during the winter months. Typically, the winter weather trio of ice, snow and wind leave houses full of new cracks and openings, rolling out the red carpet for invading springtime pests.
"The effects of melting snow and ice can create cracks and crevices in the foundation and roofs, which leave houses vulnerable to infestations of rodents, ants, cockroaches and other pests," said Missy Henriksen, vice president of public affairs for NPMA. "Homeowners should take steps to ensure that the snowy winter does not lead to serious pest issues a few months from now."
The first step toward keeping spring pests outdoors is to repair any obvious damage from winter storms. The NPMA recommends the following advice for preventing infestations and recognizing them before it's too late.
* Look for missing shingles on the roof, ripped window screens and clogged gutters.
* Seal visible cracks and holes, including entry points for utilities and pipes.
* Replace weather-stripping, and repair loose mortar around basement foundation and windows.
* Ensure that basements, attics and crawl spaces are well ventilated and dry.
* Vacuum doors and windows. Windows and doors are key entry points for eager pests, so keep them vacuumed to catch invaders like spiders, silverfish, earwigs and beetles.
* Inspect garage and outbuildings. If rodents have moved in, it's time for eviction. Organize cluttered debris, boxes and random items along the walls where mice may hide or nest. Does spring cleaning call for a new shelving unit?
"However, because pests can find their way in through the smallest of openings, homeowners should contact a pest professional to perform a thorough inventory inside and outside the home to ensure they are protected against a spring invasion," advised Henriksen.
Find more information about pest prevention, identifying an infestation and locating a pest control professional at www.pestworld.org.
This article is copyright free. You are free to use it on a blog, website, in a newspaper, or newsletter.
To re-post this, copy the content above, or HTML on the right, and paste onto your site.