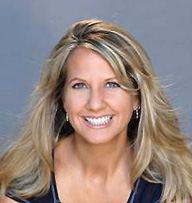 NewsUSA) – Families are tightening their budgets, and for many this means fewer activities outside of the home. With less dining out, movie outings, sports games or even summer camp, there's no better time for budget-conscious moms and dads to really connect and spend quality time with their kids throughout the summer.

Start at home

One of your biggest monthly investments is your family home, so why not get your money's worth? If your kids don't think staying home is cool, here's your opportunity to get creative.

* Establish a weekly game night. There's no need to buy new games. Simply ask other parents if they have games that you can borrow.

* Subscribe to a home movie rental service. Let the kids add their favorite movie to the queue as a reward for an accomplishment.

Dining in Style

With the kids out of school and longer days, there is no better time for the family to be together than at dinnertime.

* Keep the meal simple so the family can prepare it together. I like to use affordable canned vegetables, like Libby's, in recipes and as side dishes because they are delicious and easy to prepare.

* Dine outside at least once a week. It doesn't matter if you have a patio or you do it picnic style.

Get Out of Town

You don't have to give up the precious memories created during annual summer vacations. While theme parks and tropical escapes may be the gold standard of summer retreats, there are a lot of great locales closer to home.

* Look for locations three to four hours away to save on airfare, and make it a road trip.

* Try camping. Once a popular option, many young families are getting back into the adventurous spirit of camping.

For more tips from Hannah Keeley on how to connect with your family this summer, visit the Libby's Vegetables Web site at www.GetBacktotheTable.com.

Hannah Keeley is a mother of seven, the host of "Hannah Help Me!" on PBS and author of "Hannah Keeley's Total Mom Makeover: The Six-Week Plan to Completely Transform Your Home, Health, Family, and Life."
This article is copyright free. You are free to use it on a blog, website, in a newspaper, or newsletter.
To re-post this, copy the content above, or HTML on the right, and paste onto your site.