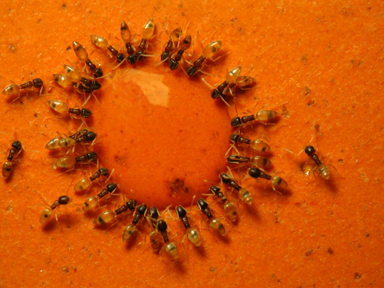 (NewsUSA) – If you think you have seen an unusually large number of creepy-crawly bugs this year, it's not your imagination. The hot weather that has plagued much of the country has created an environment for insects that bad dreams and classic sci-fi movies are made of.
The hot temperatures are leading to increased populations of many pests, including ants, fleas, mosquitoes, ticks, termites, scorpions, brown recluse spiders, black widow spiders and earwigs.
Missy Henriksen, vice president of public affairs for the National Pest Management Association (NPMA), explained the correlation between thermometer readings and pest pressures, noting that, "Insects are cold-blooded, meaning their body temperatures are regulated by the temperature of their environment. In warm weather, they become more active, their reproductive cycles speed up, and larvae grow into adulthood at a more rapid rate."
In states that have experienced significant drought conditions, pest management professionals are reporting many pests are coming indoors in search of cooler temperatures and moisture they can no longer find outdoors. The types of pests that are most problematic vary by region, but in general, ants and spiders appear to be topping the list.
In parts of the country that have experienced significant rainfall, the combination of the hot weather and moisture are providing the perfect breeding conditions for mosquitoes, which need only half an inch of water to lay their eggs.
Earlier this summer, the Centers for Disease Control and Prevention (CDC) issued an alert to the public urging protection against mosquitoes because of an unusually high number of incidents of West Nile Virus, a potentially hazardous illness caused by infected mosquitoes. So far, there have been 241 cases compared to 712 during the entire 2011.
To prevent pests from coming indoors, the NPMA recommends sealing all cracks and crevices in the home, ensuring sweeps are installed if gaps are present under exterior doors, and cleaning up spills and crumbs. For pest protection outdoors, it's important to use an insect repellent that contains DEET, picaridin or oil of lemon eucalyptus and to eliminate sources of standing water in the yard.
For additional recommendations to protect against pests or to find a pest professional in your area, visit www.PestWorld.org.
This article is copyright free. You are free to use it on a blog, website, in a newspaper, or newsletter.
To re-post this, copy the content above, or HTML on the right, and paste onto your site.