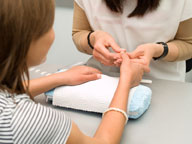 (NewsUSA) – As the holiday season approaches, shoppers face the annual challenge of finding the perfect gift in the right size at the best price. Shopping online can save both time and money, but can also overwhelm consumers with the endless list of options to choose from.
This year, experts recommend harnessing the national trend of collective buying to ease shopping woes and save money in the process.
"Collective buying sites streamline the holiday shopping process by connecting users with creative gift suggestions at unbeatable discounts," said Andrew Mason, founder and chief executive officer of Groupon.com, a shopping website that offers daily deals on the best local goods, services and cultural events in more than 250 markets around the world. "It's become just as easy to give someone the gift of a great unique experience as it is to send them a sweater."
Groupon provides some top picks for 2010 gifts, proven to be best-sellers this year:
Health and Beauty: Pamper loved ones with a trendy no-chip manicure or relaxing massage package. Sites like Groupon.com provide incredible deals — sometimes as high as 90 percent off — that make it possible to be extra generous this holiday season.
Cultural: For a thoughtful option that can be reused, gift an annual membership to a favorite museum. Some of the country's top institutions are discounting their individual and family memberships by half-off this year.
Fitness: Give a friend's New Year's resolution a boost with the gift of fitness. Popular deals, including gym memberships and yoga classes, are conveniently packaged and allow the recipient to start their trial when they're ready.
Dining: Need a gift for a foodie? Many high-end restaurants offer discounted packages worth $50, $75 or $100 towards the final bill.
Experiential: While a traditional gift is wrapped neatly in a box and tied with a bow, gifts like rock climbing, skydiving or wine-tasting classes provide one-of-a-kind experiences that recipients won't soon forget.
By consolidating the best gift options at prices that beat out door-busters, daily deal websites are a smart choice this holiday shopping season. Deals are redeemed with printable vouchers that only show the actual service value, not the discounted price paid for the gift! Not a subscriber? Visit www.groupon.com to sign up for free and start receiving your daily deals.
This article is copyright free. You are free to use it on a blog, website, in a newspaper, or newsletter.
To re-post this, copy the content above, or HTML on the right, and paste onto your site.