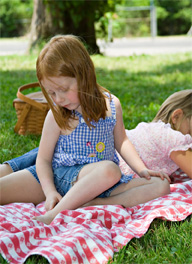 NewsUSA) – A pesar que la confianza de los consumidores nacionales ha aumentado en los últimos meses, la recesión sigue afectando de manera significativa a los dueños de casas. Si bien la exclusión de cifras ponen de relieve las condiciones económicas actuales, la National Pest Management Association (NPMA) recuerda a los propietarios de casas a que se mantengan atentos de una cuestión accesoria que se deriva de los aumentos en las casas desocupadas – posibles infestaciones de mosquitos, especialmente en o alrededor de las propiedades cerrado con canales obstruidos y piscinas desatendidas.

Llevado por los mosquitos, El Virus del Nilo Occidental puede ocasionar inflamaciones mortales del cerebro (encefalitis) o inflamación de las membranas que rodean el cerebro (meningitis) en humanos. Según el Centers for disease Control and Prevetion, los estados Unidos vio 1,358 del virus del Nilo Occidental en humanos en el 2008, resultando en 44 muertes.

A pesar que no existe una terapia o vacuna específica para el virus del Nilo Occidental, el NPMA recomienda tomar las siguientes medidas de prevención:

– Evite los nidos de mosquitos y lugares de cría. Trate de eliminar agua y otras fuentes de humedad dentro o en los alrededores de la casa, en macetas, platos de agua, pajareras, cubiertas para piscinas, barriles u otros objetos que recolectan agua.

– Mantenga las ventanas y puertas debidamente protegidas para mantener a los mosquitos fuera.

– Mantenga alerta si se encuentra afuera al alba, anochecer y primeras horas de la noche, las horas en las cuales las picaduras de mosquito están en su punto. Así mismo evite áreas cercanas al agua donde los mosquitos se reúnen, sobre todo durante la hora pico.

– Evite usar colores fuertes, zapatos con la punta abierta y perfumes o colonias con olores muy dulces.

– Planee con anticipación cuando vaya a pasar tiempo afuera. Utilice repelente para mosquitos con DEET así como ropa apropiada, tales como pantalones largos o camisas mangas largas.

Para aprender sobre las opciones de control para mosquitos o para encontrar un control de plagas profesional cerca de usted, visite www.pestworld.org.
This article is copyright free. You are free to use it on a blog, website, in a newspaper, or newsletter.
To re-post this, copy the content above, or HTML on the right, and paste onto your site.