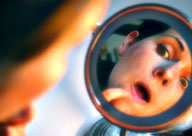 NewsUSA) – Mientras que el verano tiene sus propias cuestiones, el otoño trae consigo retos en el cuido de la piel.

A medida que la humedad disminuye, la piel tiende a secarse con mayor facilidad. Y cuando entramos a la casa, y encendemos la calefacción, esta resequedad simplemente aumenta. Además, no solo se reseca la piel, pero la tolerancia de nuestra piel a regímenes de acné también puede cambiar con el cambio de temporada – la disminución del clima en los rayos UV pueden tener un impacto en la manera que nuestra piel reacciona a los tratamientos contra acné. Para aquellos que padecen de acné, el otoño puede ser un clavo para el acné, sobre todo para aquellas personas que estuvieron de holgazanes en el verano con sus tratamientos.

El otoño es un momento perfecto para volver a evaluar la rutina que tenga para con el cuido de su piel. Para la mayoría de jóvenes adultos, el regreso a clase puede significar estrés adicional y para los de primer año de universidad los numerosos cambios hacen de esto un momento ideal para iniciar hacer cambios en el cuido de la piel. El cuido en la piel puede requerir un cambio en la limpieza e hidratación durante la transición en el progreso del otoño. Desarrollando y manteniéndose a un régimen efectivo en el cuido de su piel es lo más importante para una piel sana.

"La obediencia es importante en todo el año si está utilizando un tratamiento para el acné," dice el Dr. Charles Hudson, dermatólogo. "La razón No. 1 por la cual los tratamientos de acné no funcionan es por la falta de obediencia. Si su piel está mejorando siga utilizando su medicamento. Y si usted tiene acné y no ha comenzado un tratamiento, hable con un dermatólogo."

Agregue los retos de inflamación por acné a los ya existentes durante la transición de verano a otoño en el cuido de su piel, y las opciones de tratamiento son todas bienvenidas. La primera entidad química para el actual tratamiento de acné que ha venido en los últimos 10 años, ACZONE (dapsona) Gel 5% ha probado ser útil en estudios clínicos, en donde los pacientes vieron reducción notorias a la inflamación del acné en tan solo dos semanas. Se vio que ACZONE fue bien tolerada. Pregúntele a su dermatólogo si Aczone es indicado para usted.

Para mayor información visite www.aczone.com.

Aczone (dapsone) Gel 5% is indicated for the topical treatment of acne vulgaris.

Important Safety Information:

Do not use ACZONE® Gel if you are allergic to any of the ingredients in ACZONE® Gel or if you are younger than 12 years of age.

Tell your doctor about all of your medical conditions, including if you have glucose-6-phosphate dehydrogenase deficiency.

Like all medicines, ACZONE® Gel can cause some side effects. The most common side effects of ACZONE® Gel are dryness, redness, oiliness, and peeling of the skin being treated.

When the active ingredient of ACZONE® Gel (called dapsone) is taken orally as a pill, it has been related to the abnormal breakdown of red blood cells (hemolytic anemia). If you have glucose-6-phosphate dehydrogenase deficiency, you may have a greater risk for lowering your hemoglobin level. However, using ACZONE® Gel on the skin is not expected to put enough dapsone in the blood to cause clinical symptoms of hemolytic anemia. You are advised to be alert for signs and symptoms suggestive of this type of anemia (sudden onset of: back pain, breathlessness, tiredness/weakness with daily activities, dark-brown urine, high fever, and yellow or pale skin). If you experience these signs and symptoms, stop use and call your doctor immediately.
This article is copyright free. You are free to use it on a blog, website, in a newspaper, or newsletter.
To re-post this, copy the content above, or HTML on the right, and paste onto your site.