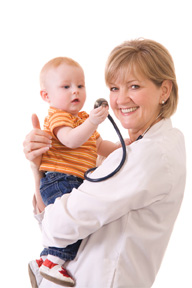 NewsUSA) – Your employer could be expecting you to pick up more of your own health care costs next year.

According to PricewaterhouseCoopers' annual report, "Behind the Numbers: Medical Costs Trends for 2010," released on July 9, 2009, 42 percent of employers said they would decrease their insurance contributions for employees in 2010.

This news comes as millions of Americans begin the annual overhaul of their health insurance benefits known as "open enrollment."

On the news of this report, health insurance experts are advising people who typically sleep-walk through the process of dropping, adding or modifying their employer-provided health-care benefits, to take a second look.

Amir Mostafaie, a licensed health insurance agent in all 50 states, says anyone whose employer is asking them to cover more of the costs of their own insurance can go online to compare their health insurance options for free at a place like eHealthInsurance.com.

Mostafaie says, "Find out how much your employer expects you to pay out of your paycheck, but also get a quote for individual health insurance and compare the costs and benefits. If your employer is making changes to your coverage or dropping your family members from a plan, you may find plans with lower monthly premiums in the individual market. And if you ever lose you job, you won't lose your health insurance with it."

But, Mostafaie cautions, there are other issues you need to be aware of before you make a change. "Individual health insurance policies often have higher deductibles than group plans, and may not always cover the same benefits as group plans. Pre-existing conditions may not be covered under an individual policy, and your application for insurance could be denied if you have one."

Mostafaie continues, "In J.D. Power and Associates' 2009 Health Insurance Plan Satisfaction Study, released on April 2, 2009, individual health insurance policies got higher ratings than small group plans, but lower ratings than large group plans. Talk to an expert and get answers to your questions before you make any changes to your benefits."

For more information and guidance about buying health insurance, check out www.ehealthinsurance.com/guide.
This article is copyright free. You are free to use it on a blog, website, in a newspaper, or newsletter.
To re-post this, copy the content above, or HTML on the right, and paste onto your site.