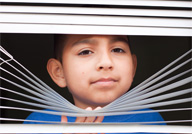 NewsUSA) – There are many views about autism spectrum disorder, an umbrella term for a range of behavior disorders characterized by impaired communication and social interaction, but no one really knows the true cause.

So, what does cause autism? No one can say for sure, but studies suggest a range of environmental, genetic and physiological factors. And while scientists have not yet determined the cause of autism, they have recently learned more about how the autistic brain works. For example, studies suggest that certain areas of the autistic brain contain lower levels of serotonin, a neurotransmitter important in regulating mood and appetite.

And if autism symptoms are, in part, caused or worsened by chemical reactions in the brain, drug therapy may be able to treat symptoms.

One company, Cellceutix (www.cellceutix.com), has made a major leap forward in that direction. Cellceutix became a publicly traded company, symbol CTIX, in December 2007. It was founded by George W. Evans and Krishna Menon, former senior level employees at Pfizer and Eli Lilly. Cellceutix researchers induced autism symptoms in rat pups by injecting a compound called 5,7-dihydroxytyptamine into their forebrains four hours after their birth. The injected rats developed anxiety over change, decreased brain plasticity — that is, the ability of the brain to develop new neural pathways as it learns — and decreased serotonin within their cortex and hippocampus. That is to say, their brains looked like those of autistic people.

Cellceutix's researchers then treated the injected rats with a molecule, KM-391. Within 90 days, the rats displayed less abnormal behavior, improved cognitive abilities and normal serotonin levels. Cellceutix is currently working to secure FDA approval to proceed with human trials of KM-391.

While the factors contributing to autism are too varied for a drug to provide an outright cure, a compound like KM-391 could improve the quality of life for those with autism spectrum disorder by helping them communicate and socialize, and alleviating repetitive behaviors and anxiety over change.

Autism is the fastest-growing developmental disorder in children. Today, autism afflicts one in 110 American children, and one in 70 American boys. For these children and their families, promising research into drug therapy is just one step forward in understanding and treating this complicated disorder.
This article is copyright free. You are free to use it on a blog, website, in a newspaper, or newsletter.
To re-post this, copy the content above, or HTML on the right, and paste onto your site.