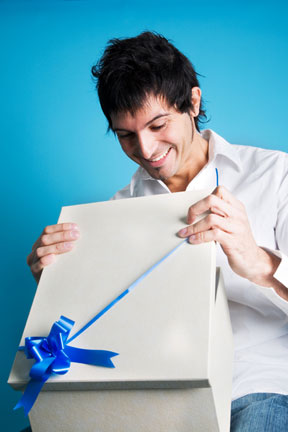 (NewsUSA) – Most young men hate to shop, and shopping for men can be a chore, too. Choosing the perfect present for a dad's or brother's birthday can be tricky. After all, you don't want a gift that is going to be tucked away in a closet or garage, never to see the light of day. Never fear. This list of five no-fail gift ideas for guys is sure to make your present a winner.* Comedies by night. What young man can resist a funny, slightly raunchy comedy? Add a few friends and some snacks, and the guys are set for an evening. Many movies old and new will fit the bill, such as "The Pool Boys," available in digital download from iTunes, plus DVD and Blu-Ray release from Seven Arts Pictures. The DVD's special features include interviews and commentary, making it a great gift for the movie buff who likes the behind-the-scenes scoop. Want a preview? Check out the trailer (rated R) at www.ThePoolBoysMovie.com.* Sports by day. Depending on your relationship with the guy in question, buying workout clothes could be difficult and you can bet he could use some new stuff for the gym or pickup basketball night. If you feel confident about size and style, a moisture-wicking shirt is a sure thing. Not so sure on size? Go with a gift card for a sports store or website.* Food always pleases. What do men want? Food. If you're perplexed for a birthday gift for a young man, grab a giant tin of popcorn, pretzels or peanuts. If you're lucky, they will remember to reuse the tin.* Gadgets spark excitement. Think of gadgets that match your guy's interests. Is he a frequent flyer? How about a watch with a built-in GPS? A survivalist? Check out solar- or crank-up flashlights/radios/chargers, so the smart phone will still work when the power goes out.* Books and magazines recharge his mind. These days, men might be reading on a Nook or Kindle, but don't underestimate the written word when it comes to a gift. Add credit to an e-book account, and your guy can download the latest Stephen King or Tom Clancy, or discover a new author. Alternatively, consider a gift subscription to a magazine that matches his interests, such as Bicycling magazine for the avid cyclist. That way, he'll have something to flip through while the smart phone is recharging.
This article is copyright free. You are free to use it on a blog, website, in a newspaper, or newsletter.
To re-post this, copy the content above, or HTML on the right, and paste onto your site.