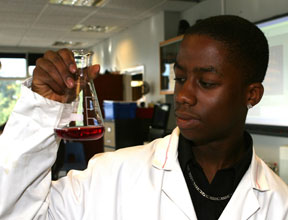 (NewsUSA) – School funding across the nation has taken its lumps. Now, any little amount will help — even if it comes via a public service announcement contest.
The National Pest Management Association (NPMA), through its children's educational website PestWorldforKids.org, will hold its third annual national competition for students (grades 4 through 8) to win a $3,000 grand prize to benefit one school's science program. The contest challenges entrants to create a 30- or 60-second educational public service announcement (PSA) that highlights the health and property risks posed by household pests such as rodents, cockroaches, bed bugs and stinging insects.
PestWorldForKids.org even presents a PSA lesson plan to encourage teachers to participate. All entries must be submitted by teachers online or sent to the official address listed.
The Pest PSA Contest officially runs through Dec. 23, which is the last day to enter. Other than the grand prize, the top five finalists will be recognized as top-performing schools, and their entries will be posted on PestWorldForKids.org.
The NPMA acknowledges depleted funding for public schools and found a fun, educational way to lend a helping hand.
PestWorldForKids.org is a free, educational website developed for teachers and students in grades K through 8. The site features a pest glossary, pest guides, downloadable factsheets, a report writing center, science fair projects, lesson plans and games designed to teach children about insects and rodents in their natural habitats, and the health and property risks posed by pests once they find their way into the home.
For contest rules and regulations, check out www.pestworldforkids.org. To find other information about pests or rodents, visit www.pestworld.org.
This article is copyright free. You are free to use it on a blog, website, in a newspaper, or newsletter.
To re-post this, copy the content above, or HTML on the right, and paste onto your site.