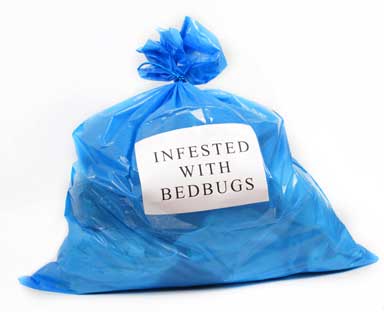 (NewsUSA) – The past few years have seen a disturbing resurgence in bed bug infestations, but a newly released survey shows the problem is only growing worse.
The National Pest Management Association (NPMA) annually surveys pest professionals across the country to track the escalating pest issue. New data show the nationwide pandemic is spreading — 99 percent of pest control companies treated bed bug infestations in the past year. Survey respondents say bed bugs remain the most difficult pest problem to treat. Furthermore, more pest professionals are finding the pests in a variety of public places.
"Of most concern are the places where pest professionals are encountering bed bugs, such as schools, hospitals, hotels and motels," says Missy Henriksen, NPMA's vice president of public affairs.
The numbers of pest professionals who treated college dorms, hotels, nursing homes, office buildings, schools and daycare centers, hospitals, public transportation and movie theaters for bed bugs have all increased compared to last year; in some cases by as much as 30 percent.
Bed bugs are equal-opportunity pests — they don't care whose condo they invade or whose vacation plans they ruin. NPMA offers the following tips to help you stay free of bed bugs:
* When traveling, use a hard-shelled suitcase. These have fewer folds, seams and overall cloth where bed bugs can hide. Inspect your hotel room thoroughly, including the mattress, boxspring, behind the headboard and picture frames, and furniture. If you find the bugs or their tell-tale black spots anywhere, ask to be moved to another part of the hotel.
* At home, inspect your luggage away from furniture and sleeping areas. Check pockets, linings and seams. Vacuum or steam clean the suitcase, and wash and dry all clothes on the hottest setting possible or have them dry-cleaned.
If you suspect an infestation, call a pest professional right away. Most self-attempts to control a bed bug problem are ineffective and potentially dangerous. To avoid putting your family or property at risk, call the experts.
For more information about bed bugs, go to allthingsbedbugs.org.
This article is copyright free. You are free to use it on a blog, website, in a newspaper, or newsletter.
To re-post this, copy the content above, or HTML on the right, and paste onto your site.