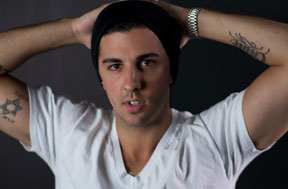 (NewsUSA) – Chicago has always been a city that thrives on music. From notable jazz greats Nat King Cole and Benny Goodman to blues artist Muddy Waters, many would argue that Chicago is the birthplace of all things music.Fast-forward to today, and that city's house music is influencing other club scenes to produce their own distinct sounds such as Baltimore bass, Philly's Hollertronix, and more recently dubstep, which has found its own niche with some of today's most influential musical talent.Behind the music, however, are production artists like DJ Lade, who create and cultivate these unique sounds. Having recently signed with New York-based Big Jake Music, Lade is currently providing the soundtrack to New York City's hottest nightclubs by producing cutting-edge electronic dance music.This comes as no surprise, however, to those who know Lade, because music has always been a part of his life.Case in point: He formed his first band at the age of 10, playing drums and writing lyrics with school friends. Soon the band began recording music and performing in bars with others twice and three times their age, finding success at the local level.By his mid-teens, Lade had constructed a home studio and begun producing, writing, recording, and experimenting with the technical side of music creation. When the band dissolved, Lade traveled overseas and continued to find his groove in European dance music, by infusing it with his love of rock and roll.In producing dance music, Lade began to DJ to feed that part of his creative soul that seems to crave performing in front of others."Performing, for mem, is a natural extension of who I am and what I do," he said.Recognized as one of the few New York City DJs who spins in a more traditional and musical style (without benefit of a computer or software), Lade has set his sights on expanding his reach to other cities."His live energy and superb production abilities ensure that Lade's mission to exist as one of the top electronic producers and DJs is nothing short of inevitable," said Jake Shapiro, founder of Big Jake Music,For more information, visit www.bigjakemusic.com or www.7artspictures.com.
This article is copyright free. You are free to use it on a blog, website, in a newspaper, or newsletter.
To re-post this, copy the content above, or HTML on the right, and paste onto your site.